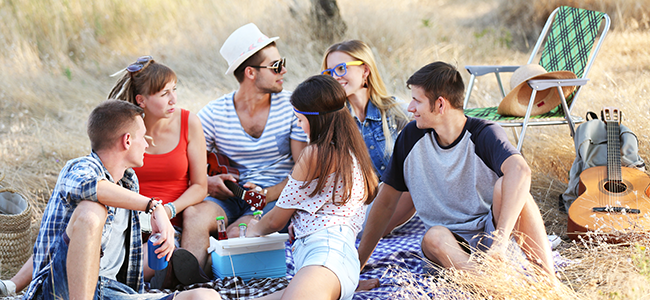 Mother's Day is the time to celebrate the moms in your life, or, if you are a mom, it's about your family celebrating you, which hopefully means no cooking and no dishes on your part, while you sit back and relax. Whether you're hosting, or your family needs a few suggestions to pull off "your" day, you can start with my low carb Mother's Day brunch and dinner menus, plus some delicious ideas for staying on track with your low carb lifestyle if you're eating out. For more inspiration, try these 7 low carb Mother's Day brunch recipes.
If you'd like to break out of the brunch rut, make the most of the spring weather with a Mother's Day picnic that features low carb sweet and savory finger food that can be made ahead and easily transported to your picnic spot in a cooler. And you can turn your Mother's Day picnic into perfection with a refreshing walk or hike before or after your picnic.
Low Carb Mother's Day Picnic Menu
Take your "picnic" pick of these low carb recipes for low carb picnic appetizers, main dishes and desserts.
Low carb picnic appetizers and side dishes
All of these recipes can be made ahead of time. Mason jars are reusable, environmentally friendly and excellent for storing and transporting the kebabs, prosciutto bites, nuts, popcorn, cheese straws and zucchini crisps while adding a classic touch to your Mother's Day picnic. Be sure to save a mason jar to display a Mother's Day arrangement of flowers at your picnic spot, and don't forget your picnic blanket.
Low carb picnic main dish recipes
Chicken is the star of the show, whether you choose fried chicken or traditional chicken salad sandwiches. Both can be made ahead and chilled until ready to eat.
Crispy Buttermilk Fried Chicken
Chicken Salad Sandwich with Grapes and Walnuts
Low carb picnic desserts
Complete your picnic with your choice of these sweet treats.
Fresh Fruit Kebabs with Almond Crème