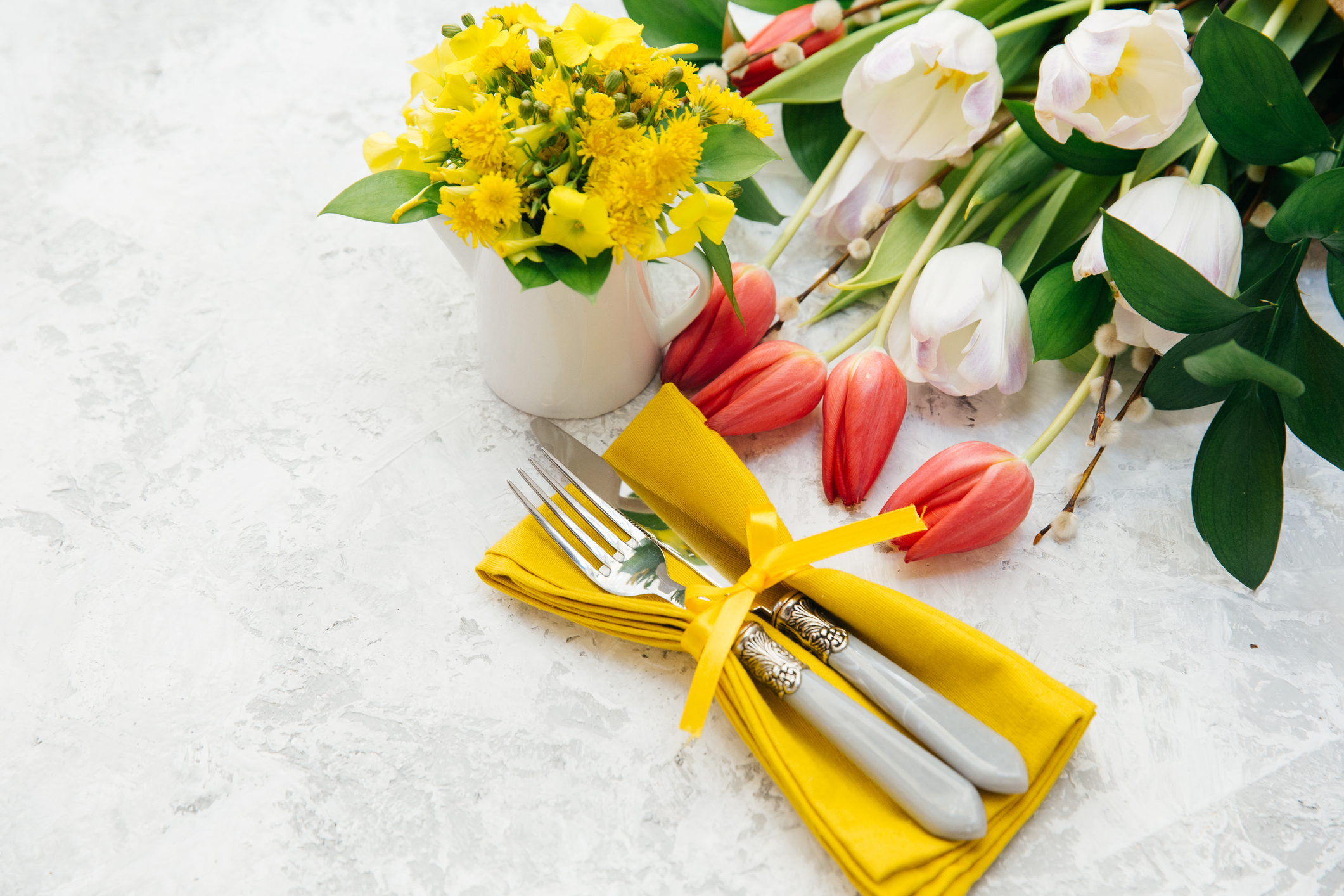 All moms deserve to be celebrated on Mother's Day, but everyone likes to be pampered in her own way. One thing we think she'll love? A personalized brunch with family! A home-cooked start to the morning is the perfect way to show your appreciation for everything she has done for you, and we're here to help spark inspiration with some easy Mother's Day brunch ideas. Start planning your menu and shopping list with these seven low carb Mother's Day brunch recipes:
Blueberry Cloud Muffin
Rise and shine with this light, fluffy, and unique muffin creation. Our Blueberry Cloud Muffin recipe is both a delightful brunch crowd pleaser and very easy to make in the microwave. You can arrange the muffins on the table in a basket, or simply serve them in their mugs for a special effect. Each serving contains 6.3g net carbs.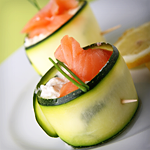 Smoked Salmon, Cucumber, and Cream Cheese Roll-Ups
Light, simple, and tasty – these Smoked Salmon, Cucumber, and Cream Cheese Roll-Ups are a delightfully refreshing and easy Mother's Day recipe. Use a mandoline or a vegetable peeler to cut long thin strips of cucumber, then roll them up with the salmon and cream cheese. Each serving contains 5.5g net carbs.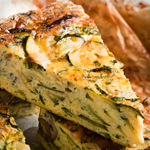 Zucchini Frittata
A nice mix of fresh vegetables and eggs always tops the brunch charts. Our Zucchini Frittata recipe combines cooked onion and zucchini with goat cheese, basil, and red pepper flakes for maximum flavor and minimum carbs. Each serving contains 3.9g net carbs.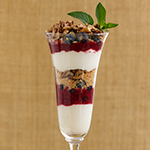 Crunchy Tropical Berry and Almond Breakfast Parfait
Not only does this parfait taste amazing, but also looks fabulous among your Mother's Day brunch spread. Layer up the good stuff with our Crunchy Tropical Berry and Almond Breakfast Parfait recipe. The various smooth and crunchy textures of whipped cream, almonds, and fruit are a great way to kick off the day. Each serving contains 11.3g net carbs.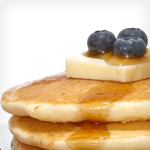 Almond Protein Pancakes with Blueberries
Flip some flapjacks for mom that are packed with protein and flavor without loading up on carbs. Whipping up some Almond Protein Pancakes with Blueberries is one of the easy Mother's Day recipes that's a guaranteed table-pleaser. Each serving contains 10.8g net carbs and 24g protein.
Beef Huevos Rancheros on Canadian Bacon
It's hard to say 'no' to anything that has bacon in it, especially during brunch. Our Beef Huevos Rancheros on Canadian Bacon is an egg-based favorite full of rich flavor from chili peppers, cumin, oregano, and cilantro. Each serving contains 1.7g net carbs.
Bell Pepper Rings Filled With Eggs and Mozzarella
For a more simple egg dish that's still big on flavor, we suggest these easy-to-make Bell Pepper Rings Filled with Eggs and Mozzarella. Fun tip: use various colored bell peppers to create a bright and picture-worthy display. Each serving contains 4.7g net carbs.
Now that you've got your Mother's Day Day brunch ideas, just set the table and you've got everything you need for the perfect celebration. For even more low carb inspiration for any time of day, check out our Atkins recipes.