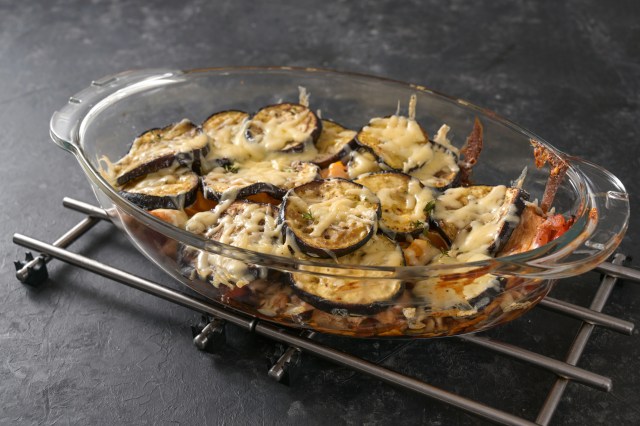 Set yourself up for low carb success this year by batch cooking the components for multiple meals in advance, with a focus on recipes that use the same base ingredient. This means your weeknight meals are ready to go in minutes!
These three recipes use Air Fryer Fried Eggplant, which then becomes the base for eggplant parmesan, zucchini pasta and a salad. The eggplant, cherry tomatoes and fresh mozzarella balls are the fresh and tasty ingredients carried through each recipe:
Low Carb Air Fryer Eggplant Parmesan
Mediterranean Zucchini Noodles with Eggplant
Low Carb Mediterranean Eggplant Salad
These three recipes—with a theme of one protein, three ways—use juicy salsa pulled chicken, which then does triple duty for breakfast, lunch and dinner:
Shredded Salsa Chicken Breakfast Tostadas
Shredded Salsa Chicken Taquitos
Shredded Salsa Chicken Cauliflower Rice Bowl
You can also put your batch cooking skills to work and whip up prepped salad for lunches like chicken salad, egg salad or tuna salad. Use it as salad topper one day, a lettuce or low carb tortilla wrap the next day or spoon it into an avocado half.
And let's not forget about side dishes. Cook up batches of cauliflower rice, cauliflower risotto or mashed cauliflower and reheat and serve with your choice of protein.
Finally, check out these Thai-inspired make-ahead keto and low carb recipes (plus more tips for batch cooking and make-ahead meals), featuring the same base protein and sauce recipe: ground turkey infused with the flavors of curry and ginger and a spicy peanut sauce.