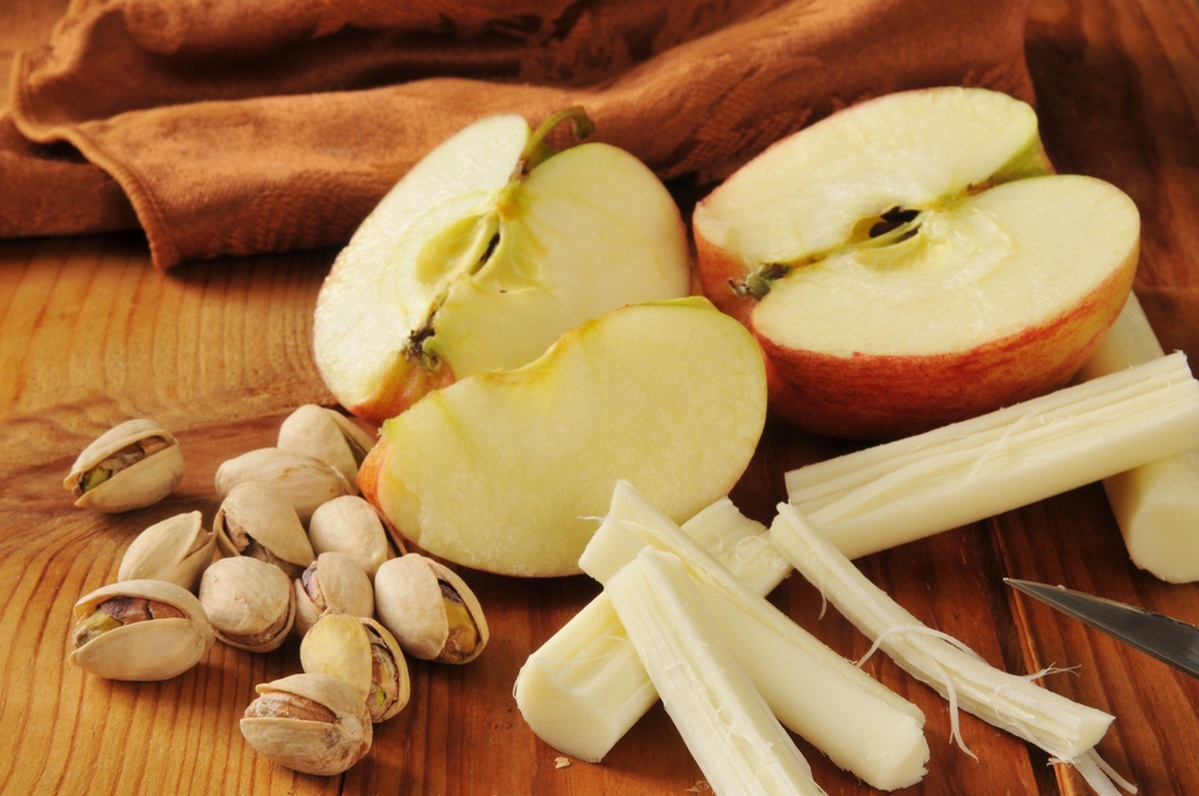 Low carb snacks are a crucial part of a low carb lifestyle. They are the perfect quick low carb fix when you're on the go or when the salty and sweet cravings hit, and they help keep your hunger in check until your next meal. We've put together a fresh, new list of low carb portable snacks that will take your low carb snacking to the next level, just in time to help you with your low carb health goals in 2020.
On-the-Go Low Carb Portable Snacks
You can grab these low carb portable snacks from your pantry, fridge, grocery store or convenience store and throw in your purse, briefcase or insulated lunch bag when you're on-the-go.
Single-Serve Guacamole Cup and Celery Sticks (3 grams/Net Carbs)
You can also make your own home-made guac.
Sliced Cucumber "Sandwiches" (3 grams/Net Carbs)
Add a dollop of full-fat cream cheese sprinkled with Everything Bagel spice mix between cucumber slices.
Roma Tomato Tuna Salad (3 grams/Net Carbs)
Core a Roma tomato and stuff with tuna salad (you can also use seasoned tuna in ready-to-eat tuna packets).
Half an Avocado Sprinkled with Tajin Seasoning (1.5 grams/Net Carbs)
Grab your spoon! Tajin Seasoning—a Mexican spice blend featuring chili peppers, salt and lime—elevates the simple avocado. You can find this seasoning blend in the spice section or online.
Mini Sweet Peppers and Guacamole (5 grams/Net Carbs for 3 mini peppers)
Slice mini sweet peppers in half and fill with guac.
Moon Cheese (1 gram/Net Carb)
This crunchy cheese snack has 11 grams of protein, and you can find them in most grocery and convenience stores. Or, you can try this low carb snack recipe for Cheese Straws.
Olives (0 grams/Net Carbs)
You can find olives in single-serve pouches in grocery stores and online, and they come in flavors such as chili-garlic or lemon-rosemary.
Nuts & Seeds (3-7 grams/Net Carbs)
There are a variety of new and delicious tasty blends you can check out, including pizza, garlic-parmesan, chili, ranch and salt and vinegar, just to name a few. (Read the label and steer clear of products that contain sugar in the coating.) You can also make your own low carb Sweet and Salty Almond mix with this recipe.
Jerky (6 grams/Net Carbs)
Try flavors like pork carnitas, chicken Sriracha, ancho-chili-lime salmon and more. (Once again, read the label and watch for added sugars.)
6 Low-Carb Portable Snack Recipes
You can whip up these low carb sweet and savory snack recipes in advance.
Chocolate Chia and Coconut Pudding (2.4 grams/Net Carbs)
This pudding is a delicious low carb version of overnight oats that also works great as a sweet and creamy low carb portable snack.
Keto Granola (3.8 grams/Net Carbs)
Sprinkle this keto granola over full-fat Greek yogurt for a super-fast low carb and keto-friendly breakfast or snack. You can also store it in an air-tight container as a stand-alone low carb portable snack.
Strawberry Collagen Yummies (.4 grams/Net Carbs)
These yummy gummies feature a sweet burst of strawberry.
Parmesan Crisps (.5 grams/Net Carbs)
These cheesy, Italian-flavored crisps will satisfy your pizza cravings in a few bites.
Spicy Crispy Chickpeas (8.3 grams/Net Carbs)
These taste best hot straight out of the oven (or Air Fryer). You can serve them as a low carb appetizer, as well.
Air Fryer Pepperoni Chips (.7 grams/Net Carbs)
These crispy pepperoni chips taste great dipped in guac.
Ready for more snacks? Check out these low carb snack recipes.