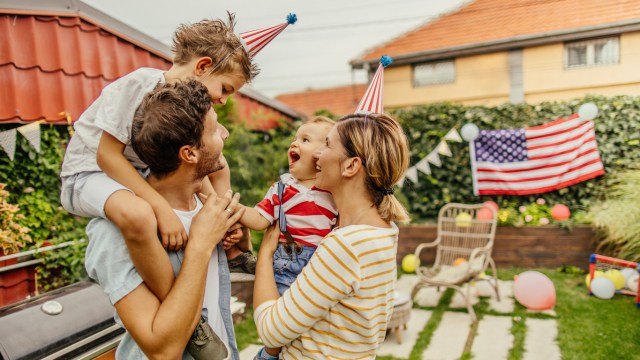 Labor Day Grilled Appetizers and Snacks
Low carb recipes for Labor Day.
How are you saying good-bye to summer? Maybe with an assortment of grilled low carb finger foods for a casual gathering? Read on for these grilled low carb appetizers and snacks and other Labor Day entertaining ideas.
Labor Day Grilled Appetizer Recipes
Kick off the day with platters of low carb finger food or bring any of these recipes to share at a Labor Day gathering.
This is our low carb answer to a bar food favorite, jalapeno poppers, which are typically breaded and fried and high in carbs. These grilled jalapenos are bursting with gooey brie cheese and take just minutes to prepare. If you're bringing these cheesy, slightly spicy treats to a Labor Day gathering, prep them in advance and then just pop them under the broiler or on a hot grill for 5 to 6 minutes once you arrive and are ready to serve them.
Chipotle peppers give briny mussels a spicy kick, while cilantro, scallions and tomatoes add fresh flavor. Prep the dish and add to a heavy-duty foil cooking bag. Refrigerate until ready to grill. Make sure to spoon all the savory juice remaining in the bag over the mussels before serving.
You'll want to grab one of these kebabs, which are packed with fresh veggies, brushed with a lemon-herb sauce and grilled to perfection.
Low Carb Labor Day Snacks
Crunchy snacks can be too tempting when they are high in carbs, but these chips, crackers, crisps and flatbread recipes are all low carb and a tasty complement to a charcuterie board appetizer.
More Low Carb Labor Day Recipe Ideas
Do you want to throw some hot dogs on the grill, sear a steak or enjoy the great outdoors with a Labor Day picnic? Try these suggestions: