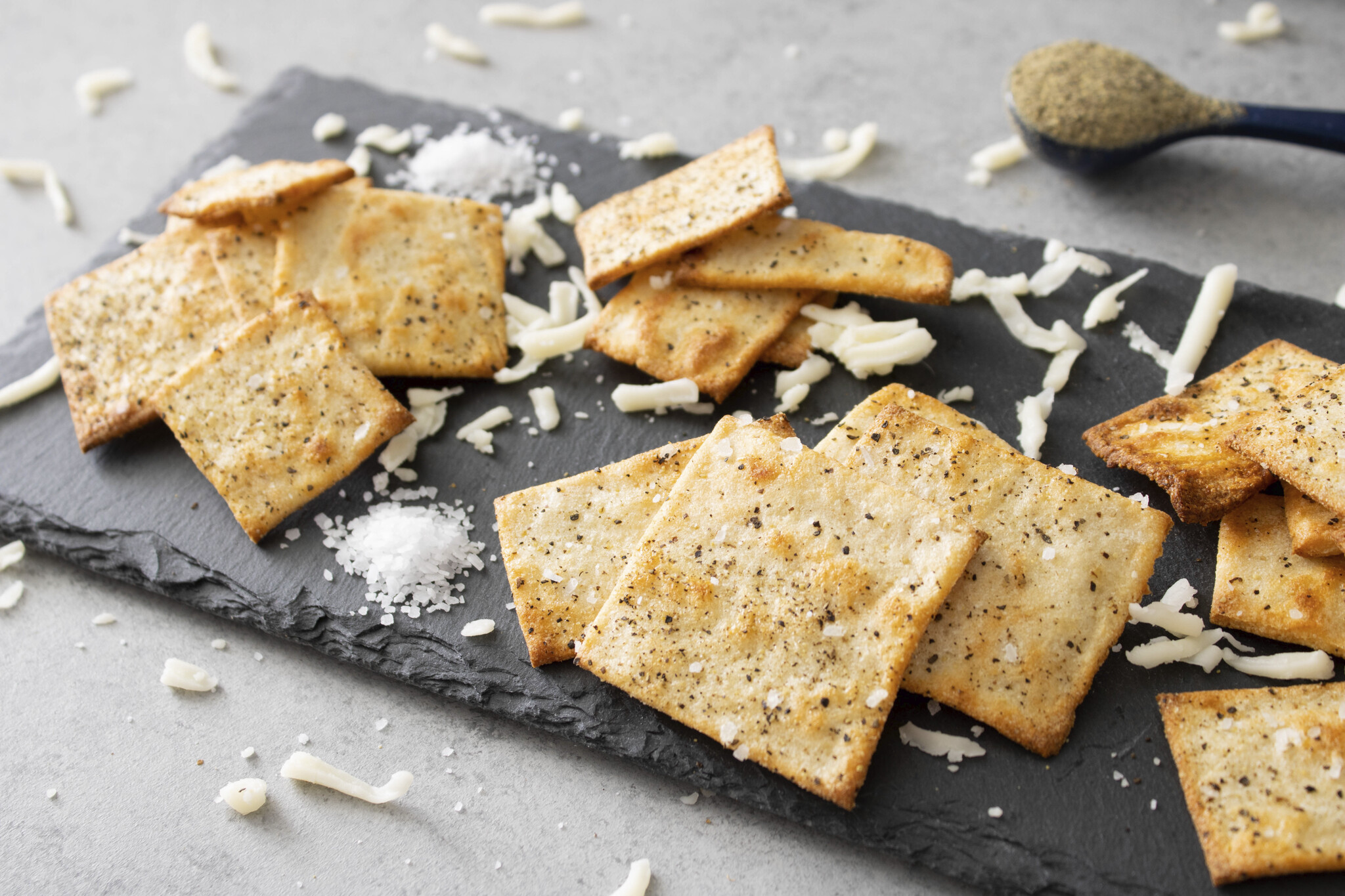 Are you craving a crunchy and savory snack? While traditional chips and crackers are not considered keto friendly or low carb, these new keto friendly cracker recipes most certainly are. Whether you're just grabbing a few keto-friendly crackers for a quick snack, pairing them with hummus, salsa, guacamole, or your favorite dip or showcasing them as part of a charcuterie board, you'll love these keto friendly cracker recipes:
These keto friendly crackers are baked to crunchy, cheesy and salty perfection.
These Simple Keto Crackers are very easy to make, while Everything Bagel seasoning adds a pop of savory flavor. They will be gobbled up quickly as soon as they are cooled and crisp.
In addition to crackers, you can try these other keto friendly "cracker" options:
Top your keto friendly cracker with your pick of these keto friendly and low carb dips:
Creamy Sundried Tomato and Goat Cheese Dip