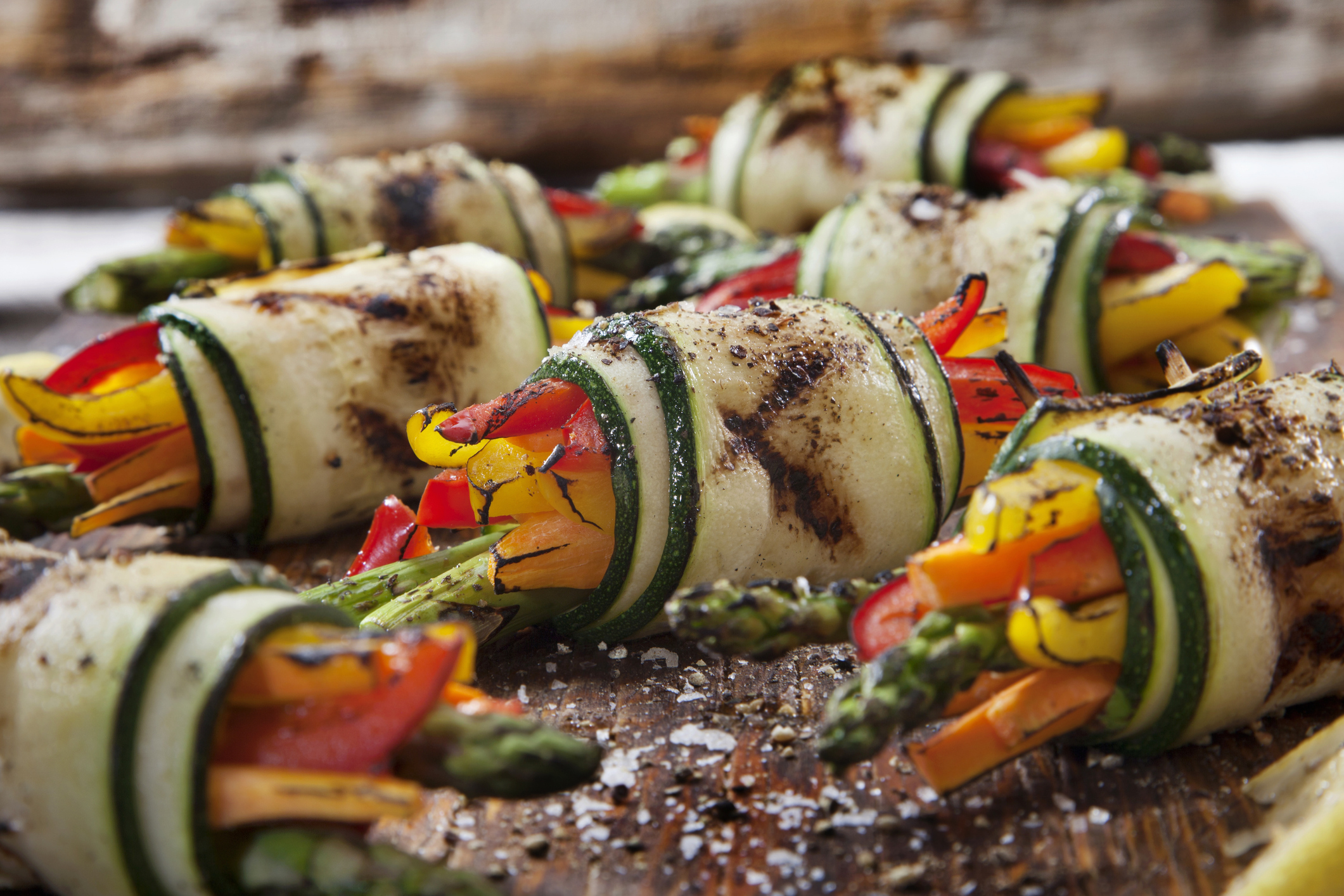 Your Labor Day this year may involve a smaller, more intimate gathering, but this also allows you to focus on some special dishes that may not feed a crowd but are perfect for a select group. Whether you're enjoying a picnic in the great outdoors or grilling in your backyard, this is your chance to savor the flavors of fresh vegetables and fruits in season, like squash, tomatoes, corn and peaches.
Low Carb Labor Day Menu: Vegetables in Season
Take your pick from these fresh recipes that you can mix and match to create the menu of your choice. I've included some easy low-carb kebab recipes, grilled chicken and salmon cakes as lighter main dish ideas, but you can substitute your own favorite burger, chicken or steak recipe. And the perfect ending to your meal? A low carb dessert bursting with fresh peaches.
Salads and Sides
Chopped Cucumber and Tomato Salad
Grilled Corn on the Cob with Lime-Cilantro Butter
Grilled Green and Yellow Squash with Basil
Main Dishes
Grilled Chicken with Peach Salsa
Fresh Salmon Cakes with Avocado-Tartar Salsa
Lemony Chicken, Shrimp and Vegetables Kebabs
Dessert
For more portable, picnic-style low carb recipes, check out my tips for a low carb Labor Day picnic. And if you're craving a juicy burger, here are some of my favorite low carb recipes for building a better burger, plus some sensational side dishes.