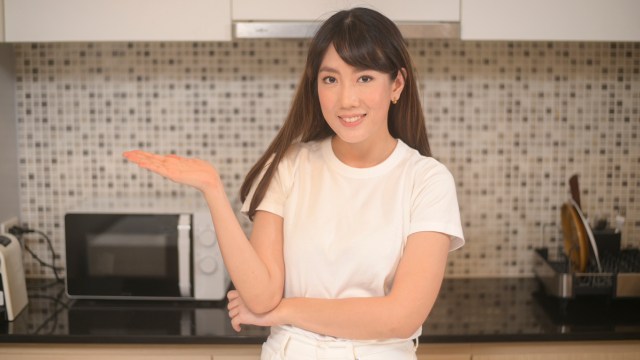 Recipes for Low Carb 15-Minute Meals
Kid-Friendly Low Carb 15-Minute Meals
Vegetarian Low Carb 15-Minute Meals
Slightly Sophisticated Low Carb 15-Minute Meals
15-Minute Low Carb Meals
Low carb meals in minutes for every palate.
It can be tempting to save time and pick up dinner at the drive-through when weeknights are rushed and a "value meal" seems like a great value, especially with the rising costs of groceries. But a home-cooked low carb meal (made in 15 minutes or less) may have more bang for its buck in the long run, especially when it comes to the health of your family and your waistline.
Recipes for Low Carb 15-Minute Meals
These low carb recipes range from kid-friendly options the whole family will devour to more sophisticated recipes for adult tastes, all still coming in at 15 minutes or less (this includes prep and cook time).
Kid-Friendly Low Carb 15-Minute Meals
From pizza to fan-favorite quesadillas and brats and sauerkraut, these are winning weeknight meals for all age groups.
Layer on some Swiss cheese, if you'd like, and serve with whole-wheat buns for the kids.
You can substitute rotisserie chicken for cooked chicken breast and use any veggies you might have on hand.
Shave more minutes off the prep for this recipe by using frozen cauliflower florets in this cheesy one-pan meal.
Better than pizza delivery, this crispy grilled pepperoni pizza wrap also features nutrient-rich spinach.
Vegetarian Low Carb 15-Minute Meals
Give your hectic weeknights a plant-friendly spin with these fast and easy recipes.
This super simple but tasty main dish is seasoned with tamari and features tofu and spinach.
You can make your own low-sugar marinara or sub any store-bought low-sugar marinara sauce. Plant-based meatballs and shirataki noodles give your dinner a hearty, vegetarian twist.
This tasty late-summer meal uses fresh zucchini, while the pesto has a nice nutty texture and flavor from roasted almonds.
Slightly Sophisticated Low Carb 15-Minute Meals
You can elevate your weeknight dinner experience with these special meals that still take only 15 minutes to prepare.
Don't let the term "frozen" fool you. This dish is layered with flavors and is ready before your delivery order is even close to arriving. Make the teriyaki glaze in advance and freeze all the components, then just stir fry for 3 to 5 minutes until crisp.
This "adult" BLT boasts a spread of mayo, sugar-free maple syrup and Dijon mustard and swaps arugula for traditional iceberg lettuce. Of course, there's bacon and tomatoes.
Fresh grouper is baked under a layer of salsa, topped with cheese cooked to a bubbly and melty perfection and sprinkled with pumpkin seeds for some serious crunch and a winning weeknight meal.