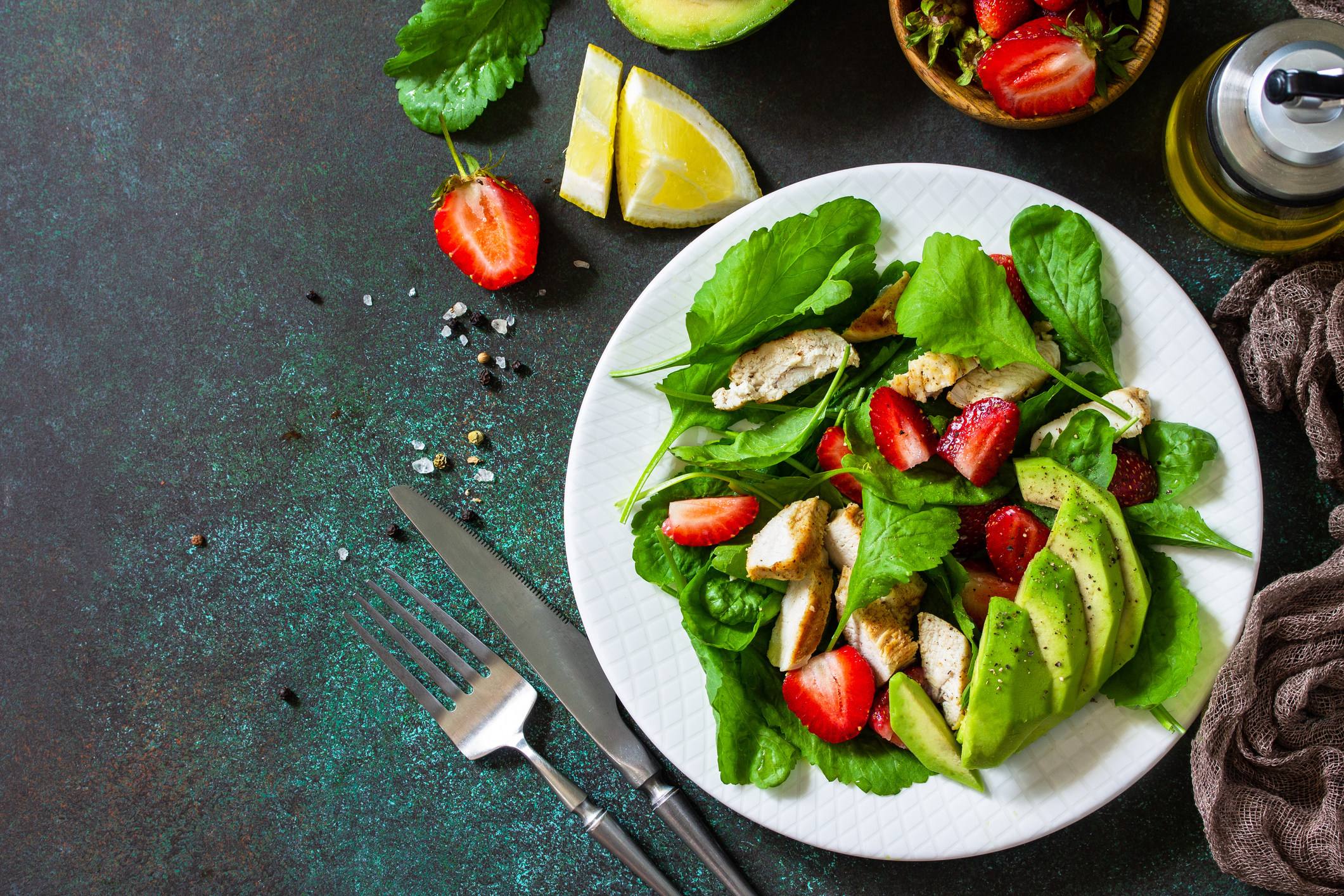 Summer is the time for salads to shine, and salads work wonderfully as part of your keto friendly and low carb lifestyle. Your keto friendly summer salad can be the star of the show or serve as a fresh side dish, an easy weekday lunch or dinner, or a leisurely al fresco meal. You'll want to try out these keto friendly summer salad recipes, which are packed with summer veggies in season:
Cucumber Avocado Salad with Toasted Cumin Dressing
Gingery Grilled Chicken and Peaches
Grilled Sesame Salmon Over Cucumber Salad
Fresh Mozzarella Salad with Basil Pesto
Radishes with Feta and Mint Salad
Shrimp and Scallop Salad with Fennel
Watermelon, Feta and Cucumber Salad
You can make your own version of a keto friendly summer salad using whatever protein (poultry, steak, shrimp, salmon or tofu, for example), veggies and low-glycemic fruits you have on hand, plus don't forget to check out some keto friendly salad dressing recipes, which don't have a ton of sugar and are full of flavor. You can keep up with your keto friendly and low carb lifestyle goals with these 5 low carb eating tips for summer.