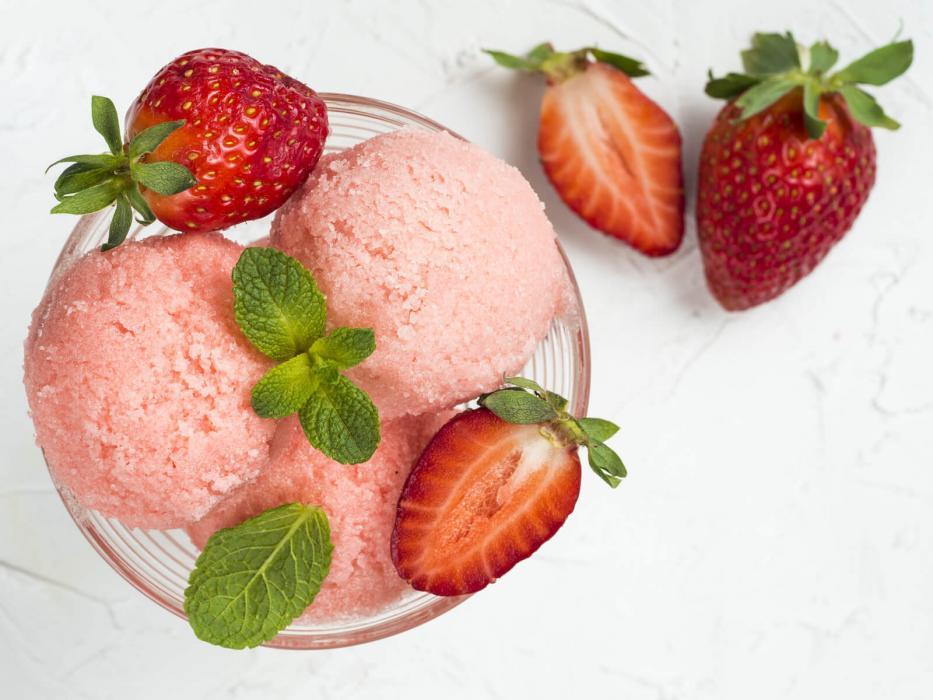 Just because you're living a low carb lifestyle doesn't mean you can't enjoy a delicious dessert. These low carb and keto-friendly summer dessert recipes are cool and refreshing and fresh and fruity, with an emphasis on fruits that are in season during this hot month.
You can top this simple low carb ice cream recipe with fresh berries or Blackberry Peach Compote.
This chocolaty-almond ice cream will cure your chocolate cravings without guilt.
Orange zest brings a burst of fresh citrus, while an Atkins® French Vanilla Shake adds rich vanilla flavor and 15 grams of protein.
Chai tea and ginger elevate this low carb and keto-friendly ice cream recipe.
Coconut Lemon Ice Cream with Blackberry Peach Compote
This ice cream recipe takes advantage of fresh peaches in season.
Panna cotta is eggless Italian custard that is quite easy to make.
Avocado, which is actually a fruit, is in season and adds a surprisingly creamy touch (and boost of healthy fat) to this recipe.
You'll love the tropical flavors of coconut and fresh lime in this delicious low carb mousse recipe.
If lime's not your thing, you can enjoy this refreshing lemon mousse.