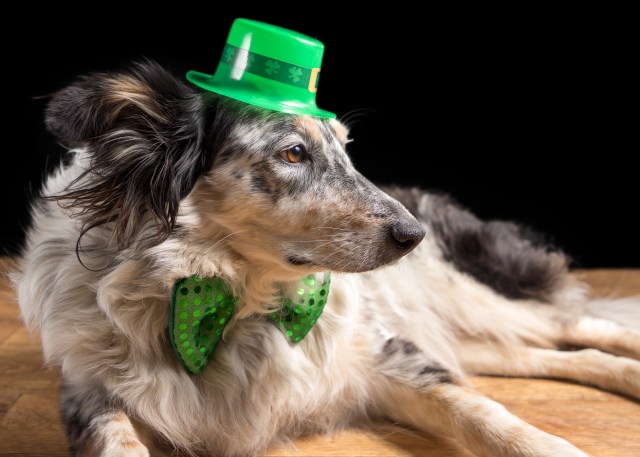 Low Carb St. Patrick's Day Recipes

Three Recipes for a Low Carb St. Patrick's Day Feast

Slow Cooker Low Carb Corned Beef and Cabbage

Keto Cranberry Shortbread Cookies

More Tips for a Low Carb St. Patrick's Day

Low Carb Corned Beef and Cabbage Recipes

How to Throw a Low Carb St. Patrick's Day Party

Recipes for Low Carb Corned Beef Leftovers
Low Carb St. Patrick's Day Recipes
Low carb recipes for corned beef and cabbage and more, plus delicious low carb recipes for corned beef leftovers.
Whether you're Irish or just love to celebrate with the Irish on St. Patrick's Day, it's an excellent occasion to indulge in some traditional Irish dishes with these low carb St. Patrick's Day recipes.
Three Recipes for a Low Carb St. Patrick's Day Feast
Start your day with an Irish-themed healthy breakfast, like this Shamrock Protein Shake. While you're sipping on your green drink, you can add the ingredients for low carb corned beef and cabbage to your slow cooker. Your Irish feast will be ready and waiting for you at the end of the day:
Corned beef is brisket that has been salt cured. When paired with cabbage and spices, the flavors meld to create a wonderfully savory concoction. This low carb one-pot corned beef and cabbage will feed eight hungry St. Patrick's Day revelers or makes excellent leftovers.
Colcannon is a traditional Irish dish made from mashed potatoes and cabbage or kale. It's comfort food at its best, and pairs well with your corned beef and cabbage main dish. Here, cauliflower takes the place of potatoes for a deliciously low carb colcannon.
This rich and buttery keto version of Irish shortbread cookies are a delicious treat to complete your St. Patrick's Day feast.
More Tips for a Low Carb St. Patrick's Day
You'll want to keep reading for more corned beef and cabbage recipes, plus low carb suggestions for a St. Patrick's Day party.
Recipes for Low Carb Corned Beef Leftovers
If you have a little extra corned beef and cabbage after St. Patrick's Day, these recipes make the most of your corned beef feast, whether you feel like a juicy Rueben sandwich or saucy crockpot dip.