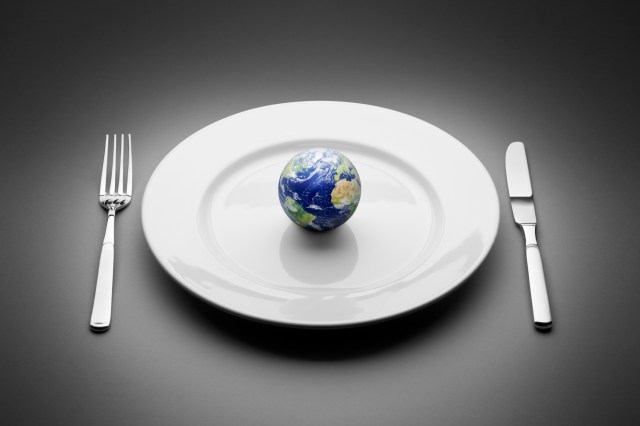 Dig into global cuisines with a variety of low carb recipes.
You can get a taste of different cultures with low carb versions of popular international dishes. Whether cooking at home or eating out, you can savor all the flavors with these recipes and tips.
Your Low Carb Eating Out Guide for International Cuisines
Low Carb Recipes
You can begin your tour with low carb recipes from around the world.
Low Carb Chinese Cuisine
Kick off your meal with this savory soup.
When you swap white rice for cauliflower rice, you can indulge in this Chinese staple without guilt. You can swap in other vegetables if you prefer. And feel free to add chicken, pork or beef.
Low Carb French Cuisine
Bouillabaisse is a classic French fish soup featuring several varieties of fish. It is naturally low in carbs (if you skip the crusty French bread on the side), and fennel and other herbs add complex flavor.
This traditional French dish consists of a steak coated with coarsely cracked peppercorns. The peppercorns form a crust when the steak is cooked. Mushrooms and shallots are simmered in heavy cream and brandy to create a delicious sauce that tops the steak.
Low Carb Indian Cuisine
There are many varieties of curry, that depend on the spices that are used. This vegetarian version uses tempeh, which has a nutty flavor and takes on the flavor of the marinade or sauce it is cooked in. You can also substitute tofu or six cups of mixed vegetables.
Chicken is marinated in a yogurt mixture with fresh ginger, chili powder, fresh cilantro, mint and lime and served on a bed of sauteed broccoli.
Low Carb Italian Cuisine
Shirataki noodles become the "pasta" for this light, veggie-forward dish tossed with chives, lemon zest and Parmesan. If you'd like more protein, add diced chicken or shrimp.
Spoon a sauce of wine, lemon juice, butter and capers over tender veal cutlets. You can also substitute chicken.
Low Carb Japanese Cuisine
This fresh-tasting salad features sliced cucumbers and scallions tossed in a light rice vinegar, tamari and sesame oil mixture.
This elegant keto sushi stack is the cure for your sushi cravings. Start with a layer of cucumber, radish and red onion. Add a layer of salmon tossed with mayo and siracha, a layer of diced avocado, topped with cauliflower rice and drizzled with toasted sesame oil and sesame seeds.
Low Carb Mexican Cuisine
Seasoned steak, bell peppers and onions are served on top of a bed of fresh guacamole. You can pair with warmed low carb tortillas if you'd like.
Poblano peppers are roasted and stuffed with a cheesy beef enchilada filling.