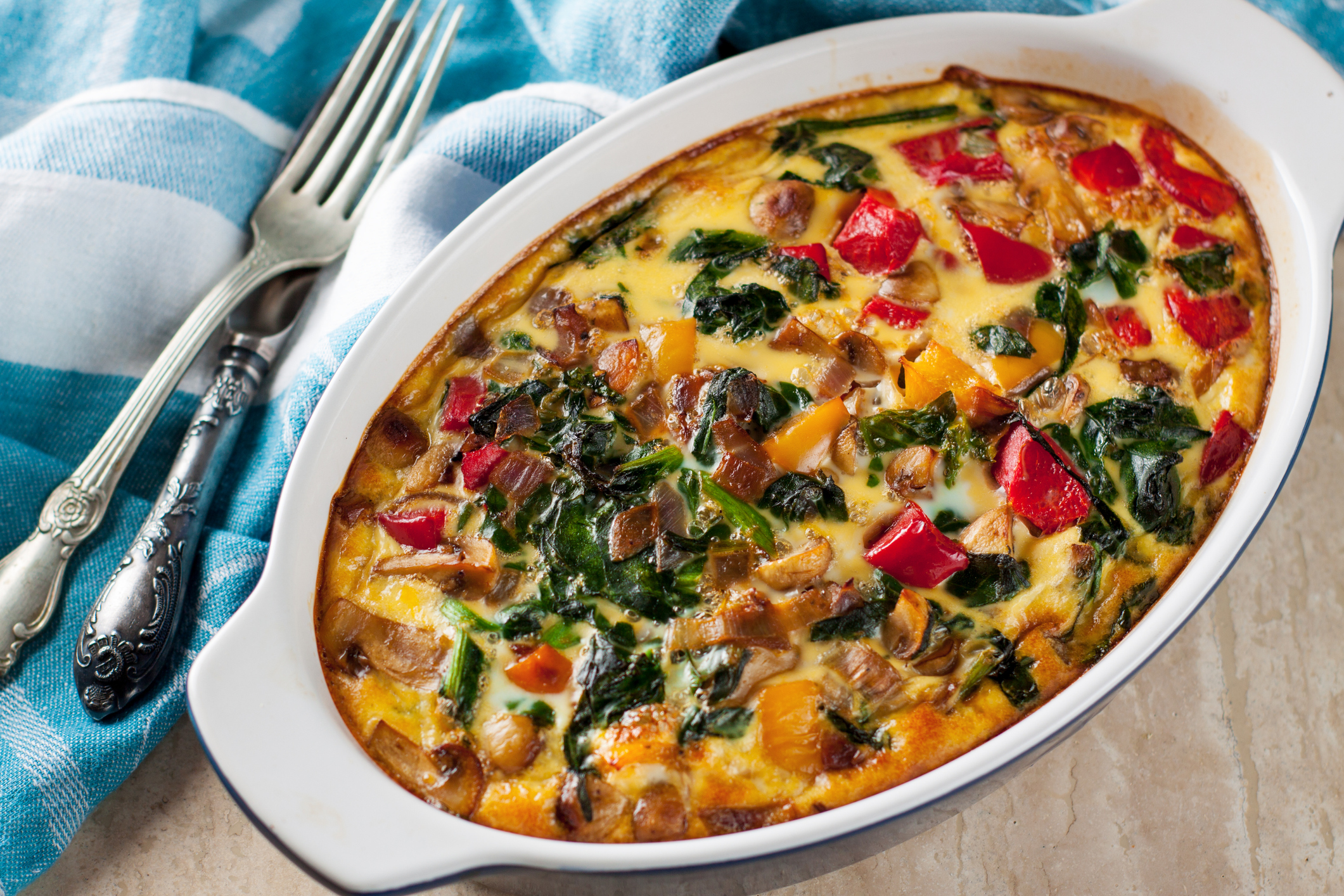 Casseroles are life-savers on busy nights. You can whip up a casserole in minutes, making the most of whatever you have in your fridge and pantry, and then you can get back to business (or Netflix) while your casserole cooks to bubbly deliciousness in the oven. Casseroles also re-heat quite nicely for lunch or dinner the next day.
You can assemble most of these casseroles beforehand and refrigerate until ready to cook. Just take your casserole out of the fridge about an hour before baking, and then pop in the oven.
Some of these casseroles also showcase eggs, just in time to celebrate World Egg Day on October 9! Keep reading for low carb and keto-friendly casserole recipes:
Juicy chicken thighs are sautéed with mushrooms and smothered in a savory artichoke sauce. Keep a jar of artichoke hearts in your pantry and you'll always be prepared to make this recipe.
Perfect for Meatless Mondays, this vegetarian casserole features nutrient-packed chard, but you can also substitute kale, and add other veggies you may have on hand, such as sliced mushrooms.
Easy and Festive Chicken Casserole
This recipe elevates the common casserole and makes use of one of our favorite grab-and-go grocery store staples: the rotisserie chicken.
Slices of eggplant stand in for noodles in this hearty low carb lasagna recipe. You can make this recipe vegetarian by omitting the ground beef.
You'll find many of the ingredients for this casserole right in your pantry, such as canned tomatoes and green chilies. You can substitute ground chicken or ground beef for ground turkey and whatever shredded cheese you may have.
Hatch Green Chile, Cheese and Egg Bake
Breakfast becomes dinner (and heats up easily for lunch) when you serve this cheesy dish with a side salad.
This is a delicious and easy twist on Taco Tuesday.
Low Carb Philly Cheesesteak Casserole
This casserole brings the taste of a juicy Philly cheesesteak sandwich to dinner, without the carbs.
Turkey and Roasted Zucchini Lasagna
This is the perfect make-ahead dish, as it tastes best reheated the next day after the flavors have melded to perfection.