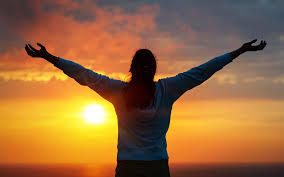 The holiday season is not quite over, and you're probably enjoying a little time off from work and some special moments with family and friends. There's no better time than now to start thinking about kicking off a healthy and productive 2020 with these 10 easy tips:
Be thankful. This time of the year can be a frenzy of gift giving and entertaining, shopping and cooking, and sometimes it's easy to get caught up in the stress of all of that. Take a moment to reflect on all the things that make you thankful.
Love the leftovers. Make the most of holiday leftovers that are naturally low in carbs, such as baked ham, roast turkey and prime rib or roast beef. These low carb recipes that will also feed a crowd for breakfast, lunch and dinner, if they're still all staying with you:
Ease back into meal planning. Eating regular low carb meals may have fallen to the wayside over the last couple weeks, but now's the time to get back into this healthy habit. Get started by adding the previous recipes to your plan.
Start snacking. Add a couple snacks to your day. It can be as simple as roll-ups using leftover ham, turkey, or beef, some nuts and cheese or an Atkins bar or shake. If you're dealing with holiday travel, be sure to pack your snacks!
Avoid Hidden Sugars. One of the most important things you can do for your health and weight loss is to limit your sugar intake. A holiday treat like a cookie is obvious, but sneaky sources of sugar (also known as Hidden Sugars) are lurking everywhere. 'Tis the season to start ID'ing those Hidden Sugars: a bagel or muffin may have the same impact on your blood sugar as eight teaspoons of sugar.
Speaking of sugar… if your house is overflowing with holiday goodies, think about "re-gifting" them. Wrap up a few for your hard-working mail carrier, send some home with the relatives, or take them in to the office (as long as you're able to resist them there!).
Drink up. You may have indulged in a (low carb) holiday cocktail or two, and the festivities may still be in full swing, but don't forget to dust off your trusty water bottle if it seems to have gone missing under a mountain of wrapping paper. Get back to about eight 8-ounce glasses of water a day or more if you've ramped up your exercise program (see Tip #8).
Squeeze in exercise. It's easy to convince yourself that there's no reason to start exercising when you can wait until January like the rest of the New Year's Resolution gym-goers, but why not get moving now? Hit the slopes with the family, go for a winter hike or walk, go the gym (you might have the place to yourself!), sign up for a yoga or bootcamp class or do something as simple as taking the stairs instead of the elevator or parking farther away from the mall or office.
Streamline your morning routine. Your days may have been a little out of whack with travel and holiday prep or just sleeping in and relaxing in your PJs. Lay out your exercise clothes out the night before, and get your mornings off to a healthy start with one of these low carb smoothies. This is also the perfect time to reflect on what you are thankful for, as well as journaling and goal setting.
Get organized. What's better than starting 2020 with a clean slate? Well, how about with an early spring-clean of your kitchen, fridge, pantry and office? As you're clearing out the holiday clutter and re-gifting your holiday goodies, spend a little extra time in each of these areas.
I hope you have been enjoying happy and healthy holidays! Stay tuned for more health tips and trends in 2020!