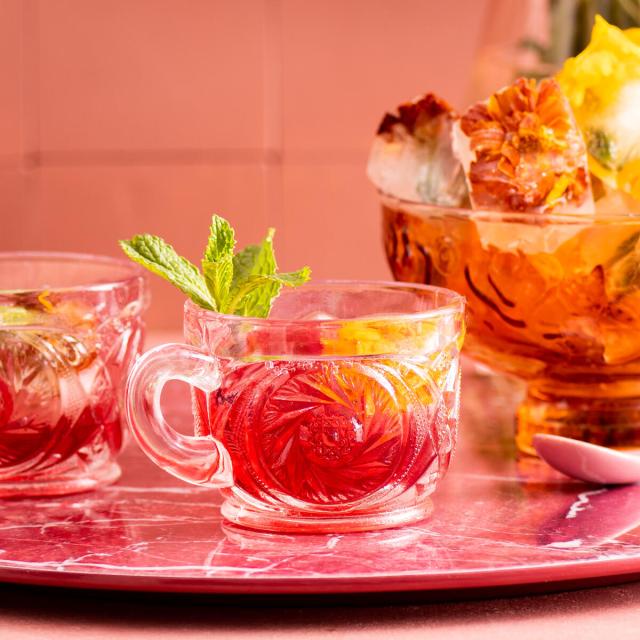 Keep it cool, fresh and fruity with these low carb, thirst-quenching drink recipes.
You can liven up warm-weather gatherings with easy, make-ahead drinks that can be poured from a pretty pitcher or ladled from a punch bowl.
Low Carb Summer Mixology
You'll be the low carb mixology master with these low carb drink recipes:
Hop on the punch trend with this light and low-alcohol drink infused with the flavors of blueberry and ginger. Colorful ice cubes with edible flowers and mint bring a festive touch. It's perfect for wedding showers, baby showers or any summer gathering.
White wine adds a light touch to this summery sangria.
This all-age gingery-mint lemonade is a nice counterpoint to your "adults-only" drinks at a summer soiree.
Low Carb Summer Mocktail Recipes
You won't miss the booze in these refreshing mocktails:
Bright cranberry brings this mocktail to life, while fresh ginger adds a nice kick.
Muddled mint is the base of most mojitos, and hibiscus tea brings a unique flavor.
Festive watermelon "ice cubes" keep this fruity drink cool.