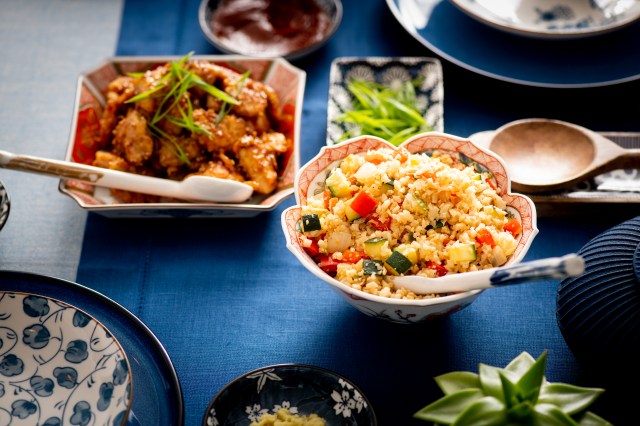 Low Carb Versions of Takeout Recipes
Atkins' low carb take on some of the top 10 most popular takeout meals.
Takeout food seems like a convenient and tempting option when you don't have time to cook. It's easy to rely on it often, but the costs to your wallet and your health can add up.
The Bureau of Labor Statistics analyzed how Americans spent their money in its most recent Consumer Expenditure Survey, and it turns out that the average household spends $198 monthly or $2,375 annually on food prepared away from home. This total includes restaurant dining and takeout expenses.
In addition, takeout and fast food tends to be of lower nutritional value, with fewer nutrients and more calories and sodium than food prepared at home.
Not to worry, you have delicious, low carb takeout alternatives when you can whip up your own tasty takeout meals freshly prepared at home, knowing you may be saving money while splurging on fresh veggies and wholesome nutrients.
Low Carb Asian Takeout Recipes
If your typical Asian takeout order includes soup, fried rice and a main dish, grab your chopsticks and dig into these low carb versions:
Low Carb Pizza Takeout Recipes
Pizza is always a popular got-to order on any night of the week:
Low Carb Versions of the Top 10 Most Popular Takeout Meals
In Grubhub's annual report on the most popular takeout meals ordered in 2022, these ranked in the top 10. We've got the low carb versions: