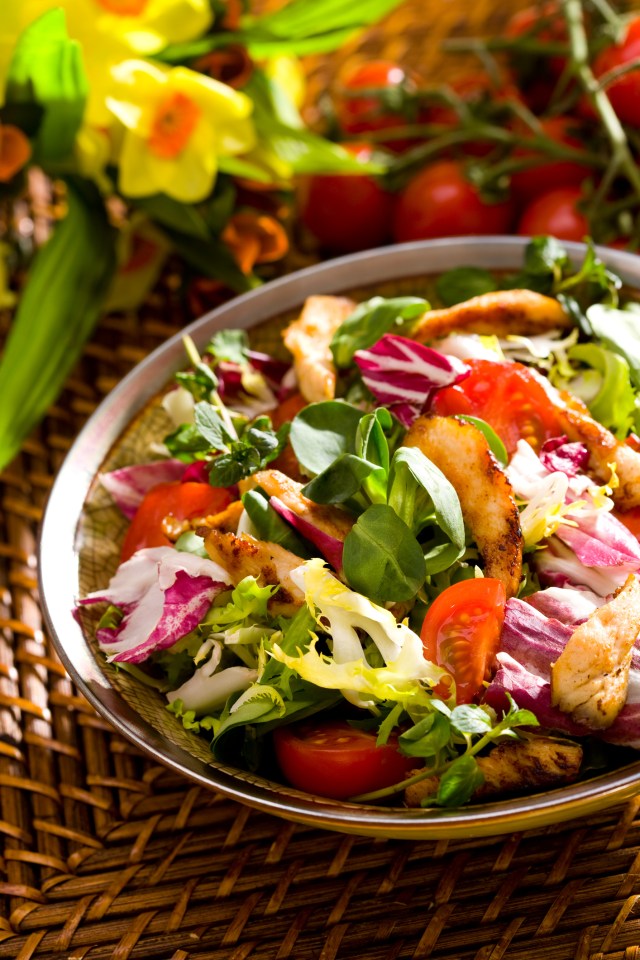 5 Low Carb Recipes with Spring Vegetables

Low Carb Soups, Salads and Seafood Dishes for Spring

How to Make the Most of Your Spring Produce Picks
5 Low Carb Recipes with Spring Vegetables
You'll love these delicious low carb veggie recipes for spring.
Spring means that asparagus, leeks, radishes, lemon, fennel, spring greens and herbs are some of the veggies in their prime right now and ready to bring a burst of color and freshness to your low carb spring meals.
Low Carb Soups, Salads and Seafood Dishes for Spring
From soups and salads to seafood, you'll find some delicious low carb recipes to invigorate your veggie-focused spring menus.
This light and herbaceous salad with ribbons of cucumber pairs well with chicken or fish.
Asparagus, spinach and leeks are simmered in nutrient-rich chicken bone broth for a quick and easy low carb spring soup that you can eat for lunch or dinner. You can use vegetable broth for a vegetarian version.
This creamy soup is infused with the flavors of fennel and sweet peas and can be served hot or chilled. It is finished with heavy cream and fresh mint.
Here's a one-skillet warm salad with chicken, spring onions, romaine lettuce and crunchy radishes that will jazz up your week-night spring dinners.
Pan-seared scallops are topped on a bed of wilted spinach and drizzled with a sauce buttery fresh lemon juice, lemon and chive sauce.
How to Make the Most of Your Spring Produce Picks
Here's more inspiration for low carb dishes you can concoct with the spring produce you may have gathered from your garden, farmer's market or grocery store: