This spring, take advantage of the abundance of fresh, seasonal vegetables available. Whether you're a grocery goddess or farmer's market fiend, now is the time to load up on fresh produce. Here are our top picks along with some inspiration for seasonal dishes.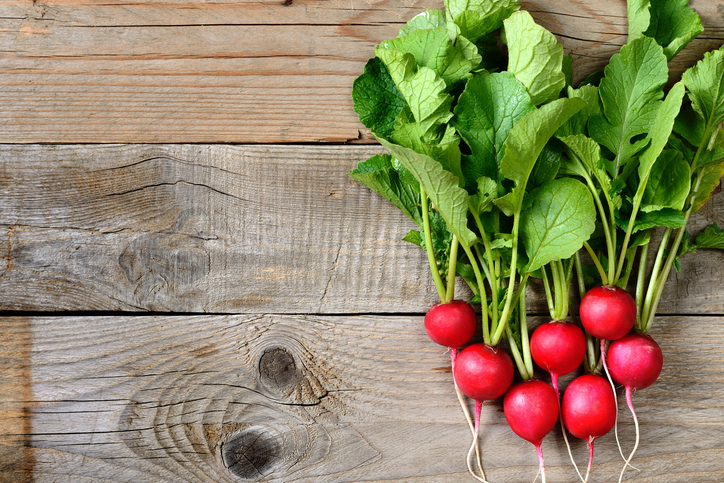 1. Radishes
Radishes come in a variety of colors and sizes, and you can enjoy six raw radishes for just 0.5g net carbs. While eating them raw makes for a nice snack, they are also great when roasted, sautéed, and even pickled. Radishes are a great addition to your spring produce list because they pair with all kinds of salads. They add a lot of crunch for very few carbs and calories, like in this flavorful Warm Chicken and Radish Salad with Wilted Romaine.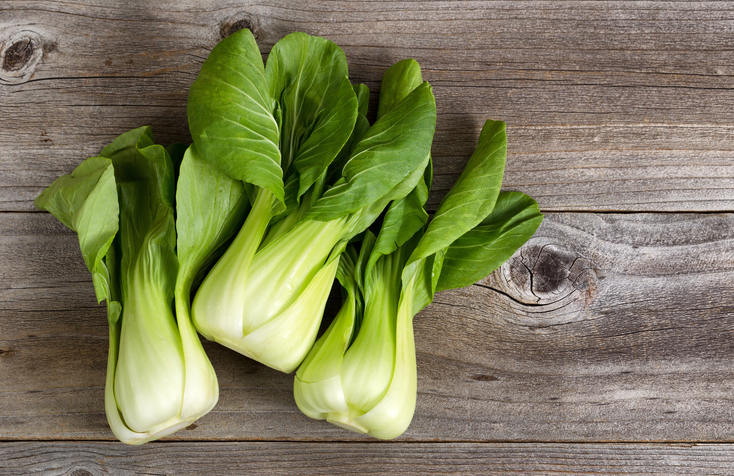 2. Bok Choy

Bok choy is a crisp, leafy green that's rich with minerals and has plenty of cooking potential. Just a half cup of cooked bok choy on its own is only 0.4g net carbs, but we love the idea of tossing it in with stir fry or cooking with fish. Try out this delicious, perfect for spring dinner pick, our Baked Salmon with Bok Choy and Red Pepper Purée.
3. Spinach
Spring brings out the best in this year-round vegetable, with bright green leaves loaded with iron, calcium, and vitamins. Just a half cup of raw spinach is only 0.2g net carbs, which makes for a great base for lunch salads. But while salads are a great use for spinach, there are many other creative ways to fit it into your low carb spring cooking plan. Think green smoothies, spinach pancakes, or a snack to share like homemade Spinach-Artichoke Dip.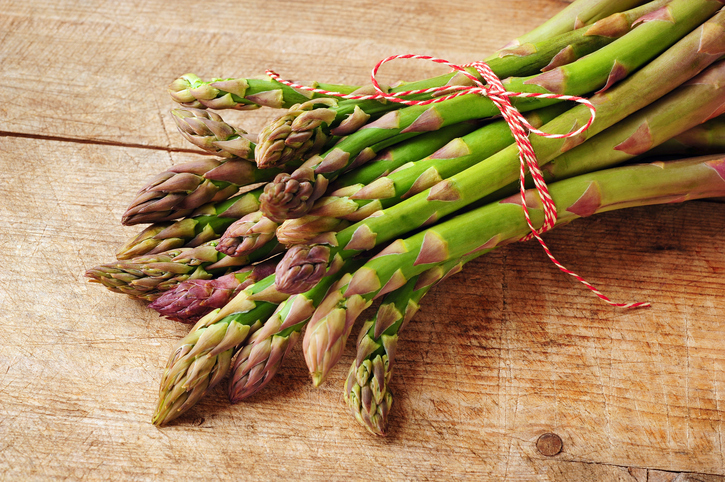 4. Asparagus
Green, slender asparagus spears are rich in fiber and vitamins, and six cooked stalks contain only 1.9g net carbs. This is a great spring produce pick-up because of its recipe versatility: it can be puréed in creamy soups, baked and topped with sliced almonds, or cooked with a balsamic glaze. While asparagus is not a commonly used breakfast vegetable, one of our favorite morning recipes includes Scrambled Eggs with Goat Cheese and Asparagus.
5. Rhubarb
Fresh rhubarb is an often overlooked spring vegetable choice, but we recommend giving it a try if you haven't before. When purchasing rhubarb, pay attention to the color of the stalks: deep red colored stalked are usually sweeter than lighter-colored stalks. Half a cup of raw rhubarb contains only 1.4g net carbs, but this tart vegetable is more often cooked into both sweet or savory spring recipes like our Strawberry-Rhubarb Pie.
Fresh spring produce and low carb recipes are a great way to help you reach your goals. Start your Atkins journey today and get inspired by even more spring recipe choices.