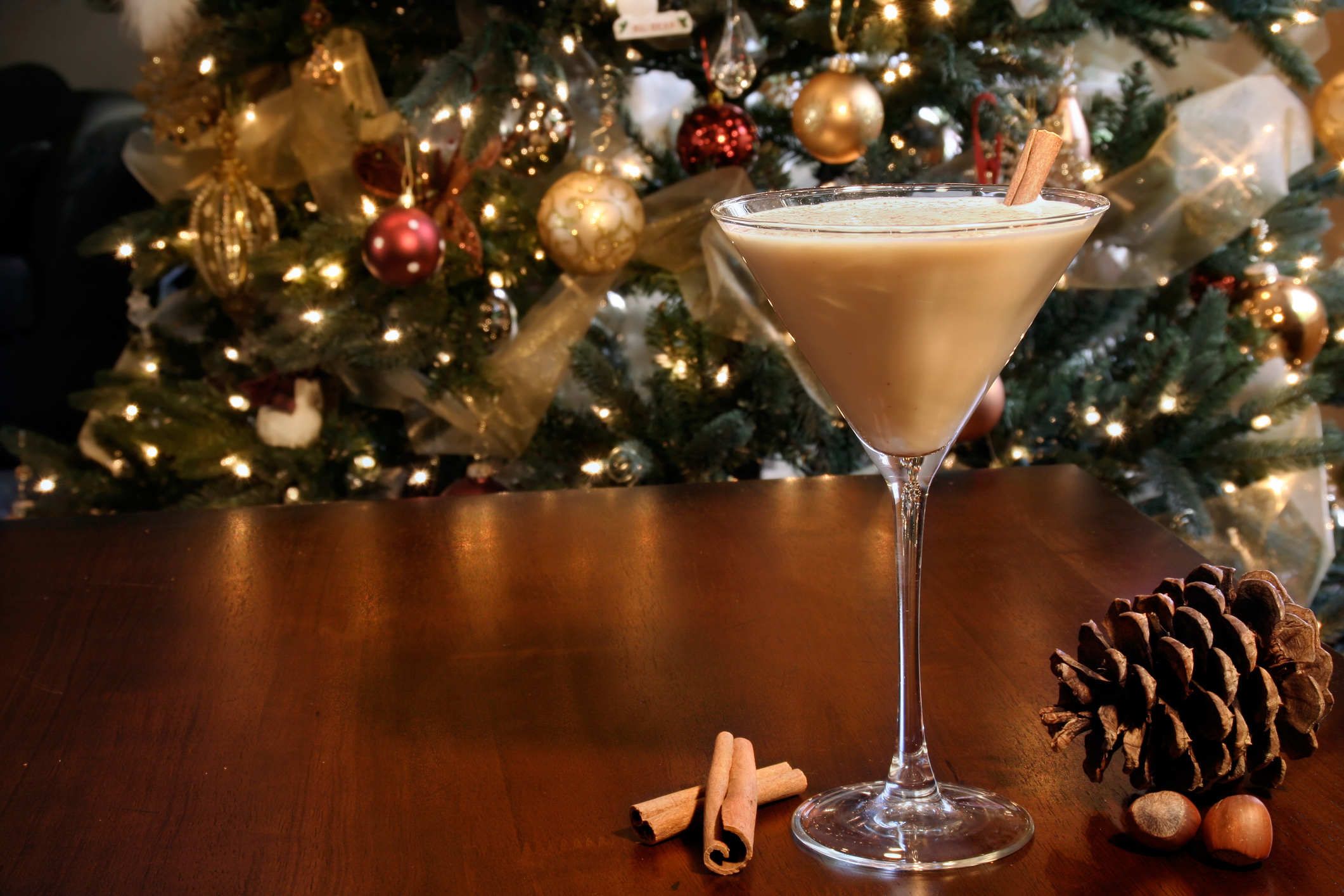 Instead of a hectic schedule of holiday traveling or parties, you might be spending more cozy nights at home. In this case, 'tis the season for a low carb holiday cocktail to add festive flair to family game night or a more intimate holiday meal.
A general rule of thumb when it comes to counting carbs and cocktails is that if you're past Phase 1 of Atkins 20® (or doing Atkins 40® or Atkins 100™), stick with a glass or two at the most of wine, spirits or a low carb holiday cocktail. If you're doing a mixed drink, go with club soda as a mixer or anything else that doesn't contain sugar. And be sure to stay hydrated; dehydration is a culprit for many holiday hangovers, so alternate each drink with a glass of water or club soda.
If you're ready to master the art of at-home mixology, take your pick from these low carb holiday cocktail recipes. Cheers!
This drink bursts with the festive flavors and colors of red berries.
Low Carb Boozy Peppermint Hot Chocolate
You can substitute rum for vodka in this cup of cocoa, or you can omit the alcohol entirely.
Low Carb Cranberry-Pear Cocktail
Sparkling wine or champagne add a pop of bubbles to this cranberry-pear concoction.
The flavors of cranberry add a fruity kick to this hot spiced wine.
Elevate your eggnog with a splash of vodka and present it in a martini glass rimmed with peppermint and chocolate.
Along with these delicious cocktails that are low in sugar, check out my 5 tips for avoiding hidden holiday sugars and add these low carb holiday swaps for sides and desserts to your holiday menu.