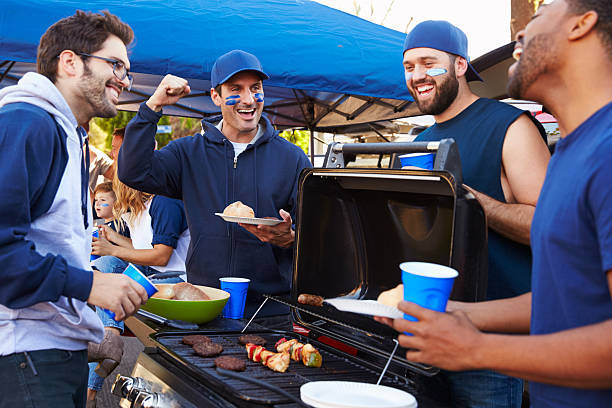 Whether you're a college or professional football fan (or both), fall weekends aren't just about pumpkin spice lattes, because most likely you're cheering on your winning football team at a tailgate. If you're living low carb or keto, you will want to keep your eye on the ball with these very effective low carb tailgate tactics:
First of all, you should start with my tips for low carb football food in or out of the stadium, plus 7 low carb tailgate recipes.
Next, learn how to avoid the Hidden Sugar Effect with my cheat sheet for buying low carb tailgate sauces and recipes for three homemade low carb barbecue sauce, marinade and salad dressing.
And finally, whether your tailgate features brisket, ribs, chicken legs, crab cakes or veggies, these low carb tailgate sauces will take your tailgate to the next level:
Slather this low carb spicy-sweet sauce on brisket or ribs.
This low carb Asian-inspired sauce will elevate your grilled chicken legs.
A creamy low carb sauce that is the perfect accompaniment to crab cakes or veggies.
Take your ribs and chicken legs to the next level with this spicy low carb marinade.