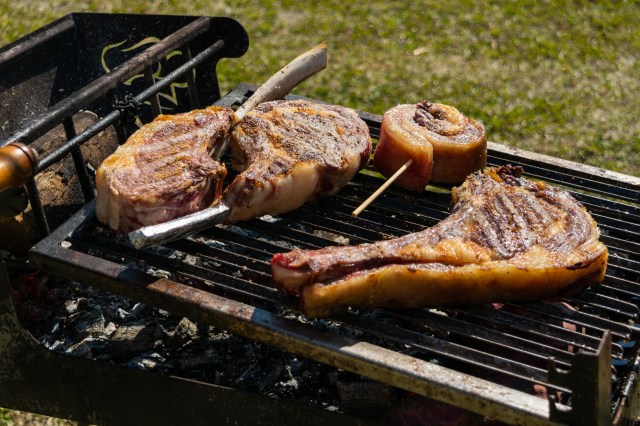 New Low Carb Recipes Hot Off the Grill
Low carb recipes made for grilling.
You can go beyond the typical "burgers and brats" for your grilling menu because flank steak is an excellent, budget-friendly option, whether you want to serve a crowd or have leftovers for days.
Full-On Low Carb Flavor with Flank Steak
Flank steak is a lean piece of meat that comes from the cow's abdominal muscles, or flank. It is inexpensive, flavorful and versatile and tastes most tender when marinated before grilling.
This flank steak looks beautiful when sliced thinly on a platter, and pairs well with many side dishes. It's a great option if you want to enjoy all the flavor of steak, without committing to eating an entire steak on your own (or spending the money on individual steaks for everyone). You can choose as many slices as you'd like to pair with your meal. If you are lucky to have leftovers, you can add the slices to salads, wraps, stir fries or fajitas. It's also a great grab-and-go snack with a piece of cheese.
Low Carb Side Dishes for the Grill and a Mocktail
Keep the grill fired up with a veggie-focused side that pairs well with your flank steak or a Mediterranean-inspired chopped salad. Cool off with a fruity mocktail.
Summer squash, zucchini, colorful bell peppers, red onions, mushrooms and radishes are threaded onto skewers, brushed with a bright lemon-herb vinaigrette and grilled.
This chopped salad features fresh tomatoes, cucumber, hearts of palm, red onion and garbanzo beans, which are tossed with a vinaigrette infused with the flavors of fresh basil. You can make this an hour or so advance and refrigerate, and then get back to grilling. This salad is also an excellent option to bring to any potluck.
The hibiscus tea for this minty mojito can be made ahead of time and chilled until ready. Add the tea to a pitcher of lime sparkling water and ice when ready to serve.