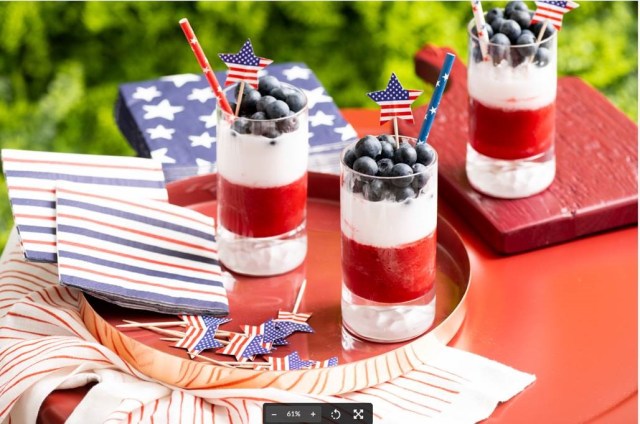 New Low Carb Frozen Recipes for the 4th

Atkins' "Best of the 4th" Low Carb Recipes
Low Carb Frozen Delights for the 4th of July
Cool off some red, white and blue treats.
Start planning your low carb 4th of July menu now so you can relax and enjoy fun, friends, family and fireworks.
New Low Carb Frozen Recipes for the 4th
Celebrate the red, white and blue with a sensational slushie and the perfect popsicle.
This slushie features a layer of frozen raspberry lemonade and coconut milk slush and is topped with fresh blueberries. Make this mocktail a cocktail by adding vodka or tequila to the raspberry lemonade layer.
Here's another low carb layered treat that bursting with the flavors of fresh mango. You can make these popsicles in advance and freeze them until you're ready to serve them.
If you're in the mood for more mocktails or cocktails to join your 4th of July celebration, try our guide to:
Atkins "Best of the 4th" Recipes
For more inspiration for your low carb menu for the 4th, try:
for low carb summer drinks, sensational side dishes and masterful main dishes.
for delicious low carb recipes using all the fresh summer veggies in season.