Keto-Friendly & Low Carb 4th of July Recipes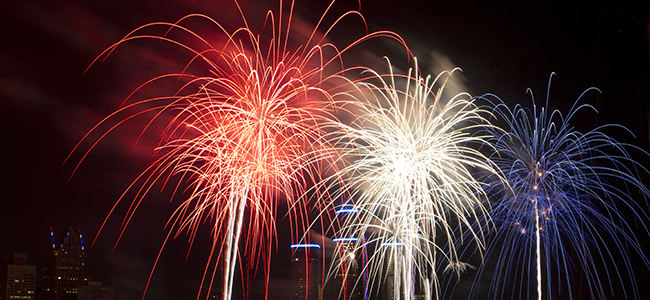 Even during the summer when we are supposed to be relaxing and enjoying the fresh air, it can get so busy that we forget to take the time to sit back and relax. Luckily, right in the middle of summer, we all get a little break with one of the most fun holidays of the year, the 4th of July.
From fireworks and backyard barbeques to picnics and pool parties, the 4th of July is the perfect time to make sure you are relaxing this summer.
While holidays are always fun and filled with family and friends, they can also be quite a challenge if you are trying to stick to a diet. During the 4th of July weekend, this may be the case for many other diets, but if you're using the Atkins program, you definitely won't have to go hungry this holiday weekend. There are plenty of low carb and keto 4th of July meals and desserts that will allow you to follow your diet, but still enjoy the holiday.
Check out these great low carb and keto 4th of July recipes to celebrate our nation's birthday:
This light drink is perfect for summer and it only takes 5 minutes to make! With fresh raspberries and lime juice, it's sure to cool you off. This low carb beverage only has 2.7g net carbs and 11 calories per serving.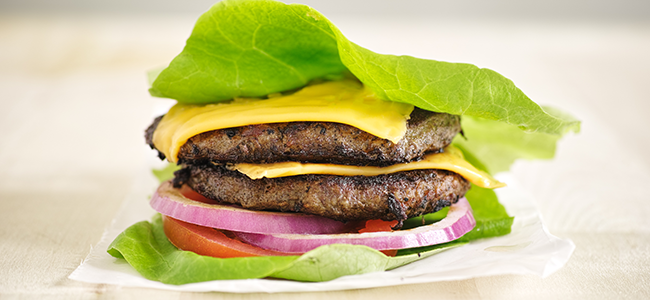 Lettuce Wrapped Chipotle Burgers
A 4th of July cookout wouldn't be complete without some sort of burger, and this one will give your guests the juicy flavor they need. Combining the piece of chipotle en adobo with mayonnaise to make the chipotle-mayo sauce gives these burgers a distinct and summery flavor. This classic dish has less than 1 gram of net carbs per serving but still has 28.3 grams of protein.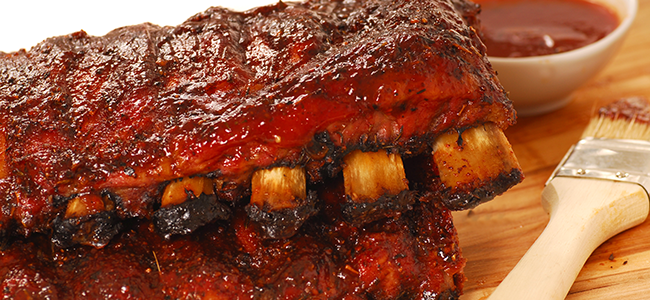 Every good barbeque should have ribs, so give this recipe a try on Independence Day. They take almost five hours when you include time for marinating and cooking, but the flavor from the glaze made from ketchup, mustard and hot sauce will more than make it worth your while. This grill classic only has 1.9 grams of net carbs while packing in 28.7 grams of protein.
Want to show off your patriotism this 4th of July? Check out these great red, white and blue low carb 4th of July desserts and sides: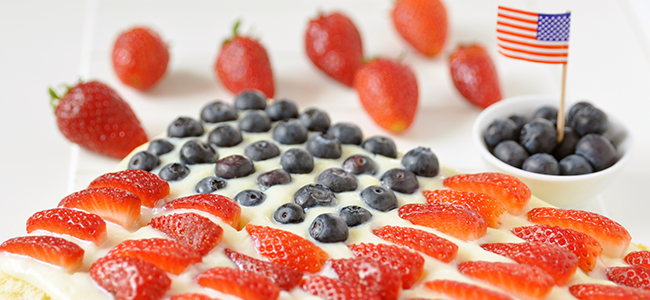 No holiday celebration is complete without a cake, and this one is perfect for the 4th. The patriotic colors come from strawberries, blueberries and a spread that goes on top of a sweet and delicious crust. This great dessert only has 6.5 grams of net carbs and 299 calories per serving.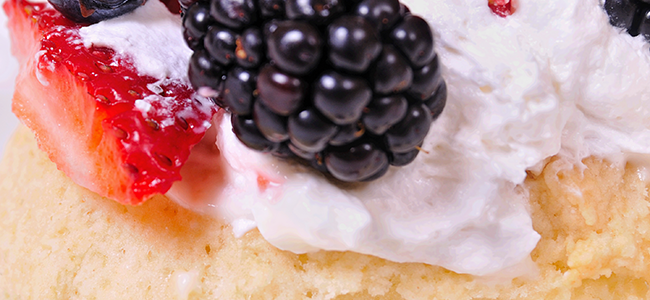 Coconut Shortcakes with Berries and Cream
One of the best things about shortcakes is how light they are, and this one is no different. Plus, because these are topped with delicious strawberries and blueberries, it'll be extremely refreshing on a hot summer day. This low carb dessert recipe has 9.2 grams of net carbs, 3.7 grams of fiber and 5 grams of protein.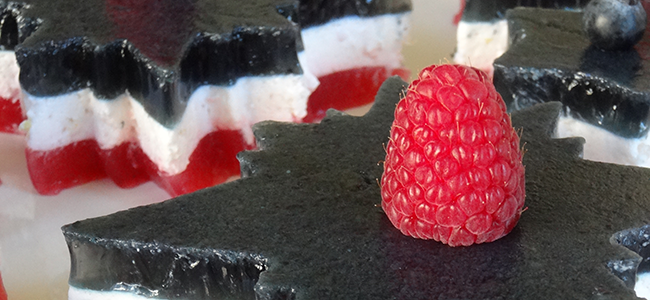 Red, White and Blue Dessert Stars
This layered gelatin treat made with fresh berries is sure to delight your guests. The colors make it a great low carb festive treat! With only 2.2g net carbs per serving, 1.3g of fiber, and 12g of protein, this will be a sweet snack that'll be sure to please your guests and help you stick to your low carb diet.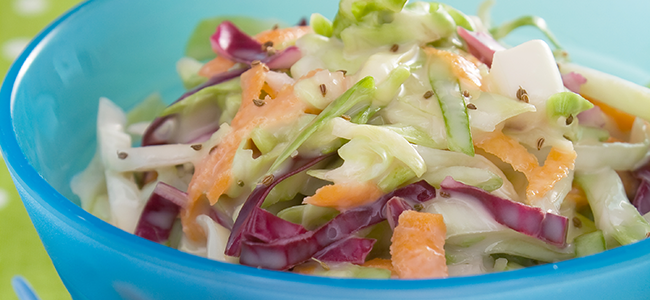 Blue cheese and red cabbage will add a unique twist to your ordinary coleslaw while still keeping it low carb. With 2.5g of net carbs and 3.1g of protein per serving, your guests will thank you!
If you're looking for other low carb meals and desserts, check out Atkins recipe library with over 1,600 recipes perfect for other summer occasions.