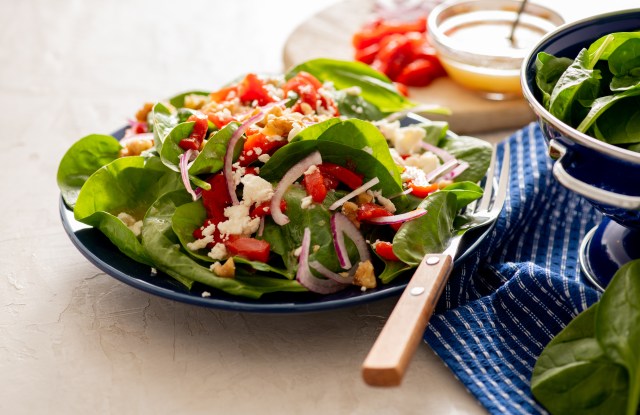 Spring is in the air with these low carb tips and recipes
Spring is a time of renewal and fresh starts. Keep reading for our low carb guide to everything spring.
5 Tips for a Spring Low Carb Refresh
Let's get started with these spring refresh tips:
Catch up on your kitchen.
This is the time to give get your kitchen, pantry and fridge ready with these tips.
2. Make over your meals.
Take advantage of longer days and warmer weather and start grilling your steaks, poultry, fish and veggies. As a change from the comfort food of the colder months, lighten up your meals with salads and soups.
3. Put a spring in your snacks.
It's time for beautiful and colorful snacks on the go so you can enjoy all your spring activities. Prep your veggies and low-glycemic fruits in appealing glass containers or mason jars, making it so much easier to grab and go and add to any breakfast, lunch or snack. Dip veggies in ranch dressing or hummus, sprinkle berries on cottage cheese, or layer bell pepper with slices of cheese and a few olives. The options are endless! Make it egg-stordinary with a veggie-forward egg salad.
4. Embrace the power of plants.
Spring vegetables are in season, including artichokes, asparagus, broccoli, spinach and more. You can check out our seasonal produce guide for more inspiration, and if your green thumb is feeling extra, try these 8 tips for planting your own low carb and keto garden.
5. Get moving outside. Or anywhere. Now that the weather is warmer, it's time to get moving. If you're new to exercise, start slowly. Take the dog for a walk, hit the park with your kids, skip the elevator or escalator in favor of the stairs and park farther from your destination. If you are ready to kick off spring with an effective workout plan, try this one.
Low Carb Recipes for Spring
Give your spring meals a fresh start with these recipes: