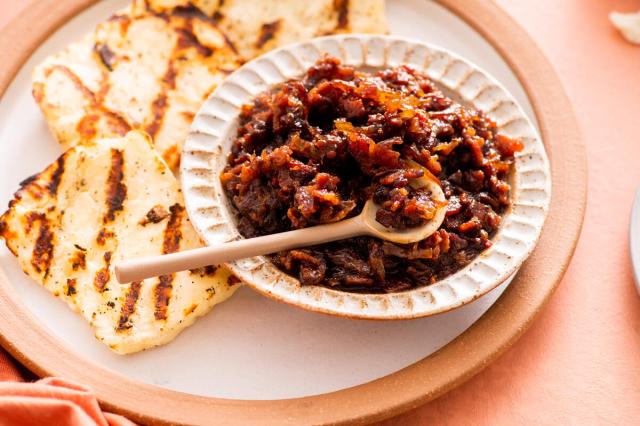 It goes beyond burgers and brats.
Kick off grilling season and celebrate dad with tasty recipes hot off the grill. These recipes balance out the typical burger and brat fest. They are flavorful and use unique ingredients to take any Father's Day gathering to the next level.
Fresh Flavors for Father's Day
You can't go wrong with these intensely flavored recipes. Instead of buffalo wings, you get a fun variation with buffalo cauliflower kebabs. And then, the traditional comfort food of grilled cheese is elevated with this fantastic version on the grill. You won't be disappointed. And for sure, there's still plenty of room for some old favorites.
Say goodbye to deep-fried buffalo wings and embrace the perfect finger food: Keto Buffalo Cauliflower Kebabs. While savoring this keto version, you won't mess your hands with all that buffalo sauce.
Halloumi is an eastern Mediterranean cheese made from goat's and sheep's milk, like mozzarella. It is tangy and salty, making its texture perfect for grilling or frying. Top these melty slices of grilled cheese with Bourbon-Bacon Jam. You'll want to keep extra Bourbon-Bacon Jam on hand to complement any grilled dish over the summer.
More Low Carb Father's Day Fare
You can't go wrong with bratwurst and sauerkraut or an assortment of low carb burger recipes, which you can top with leftover Bourbon-Bacon Jam.
Outdoorsy Activities to Do with Dad on Father's Day
Work up a sweat with the whole family!