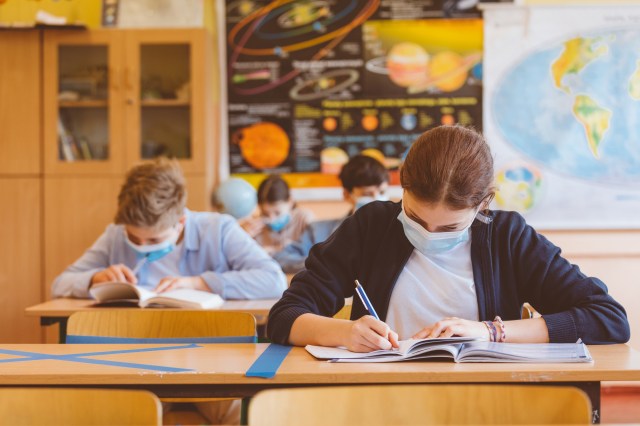 School's back in session, and hopefully the "new" normal looks a little like the old normal. Even if you are still working from home, you might be juggling those responsibilities with getting the kids out the door and to school, preferably with some breakfast in their tummies and a healthy lunch and snacks in hand. With some careful planning, mornings don't need to be a mad rush and lunches and dinners for the family don't need to be afterthoughts.
To start, keto and low carb egg bites can be a game changer. If you make them in advance, you can reheat them for a super-fast breakfast or take them to work or school for a savory low carb snack or a satisfying lunch, paired with a side salad.
You can make your own egg bites with whatever ingredients you have on hand. Start with eggs, of course. Mix in heavy cream, cottage cheese or Greek yogurt, and diced veggies, diced ham or turkey, cooked bacon, salt, pepper and other spices, and a splash of hot sauce for some heat. Bake your egg bites in a muffin pan in the oven or a silicone mold in your Instant Pot. You can eat your egg bites while warm or microwave your egg bites for 30 seconds when you are ready to reheat them. You can keep your egg bites in the refrigerator for up to five days.
Try the following delicious keto and low carb egg bite recipes or use them as inspiration to make your own:
Keto Spinach and Goat Cheese Egg Bites
Broccolini and Bacon Egg Bites
You can go beyond egg bites and brush the dust off your slow cooker with these low carb and keto slow cooker recipes for busy weeknights. Or break out of your salad rut with these low carb and keto "meal in a bowl" recipes, which are full of flavor and fresh, fiber-rich veggies.
With these tips and recipes and a little meal planning "homework, this year's back to school experience doesn't have to be stress-inducing.