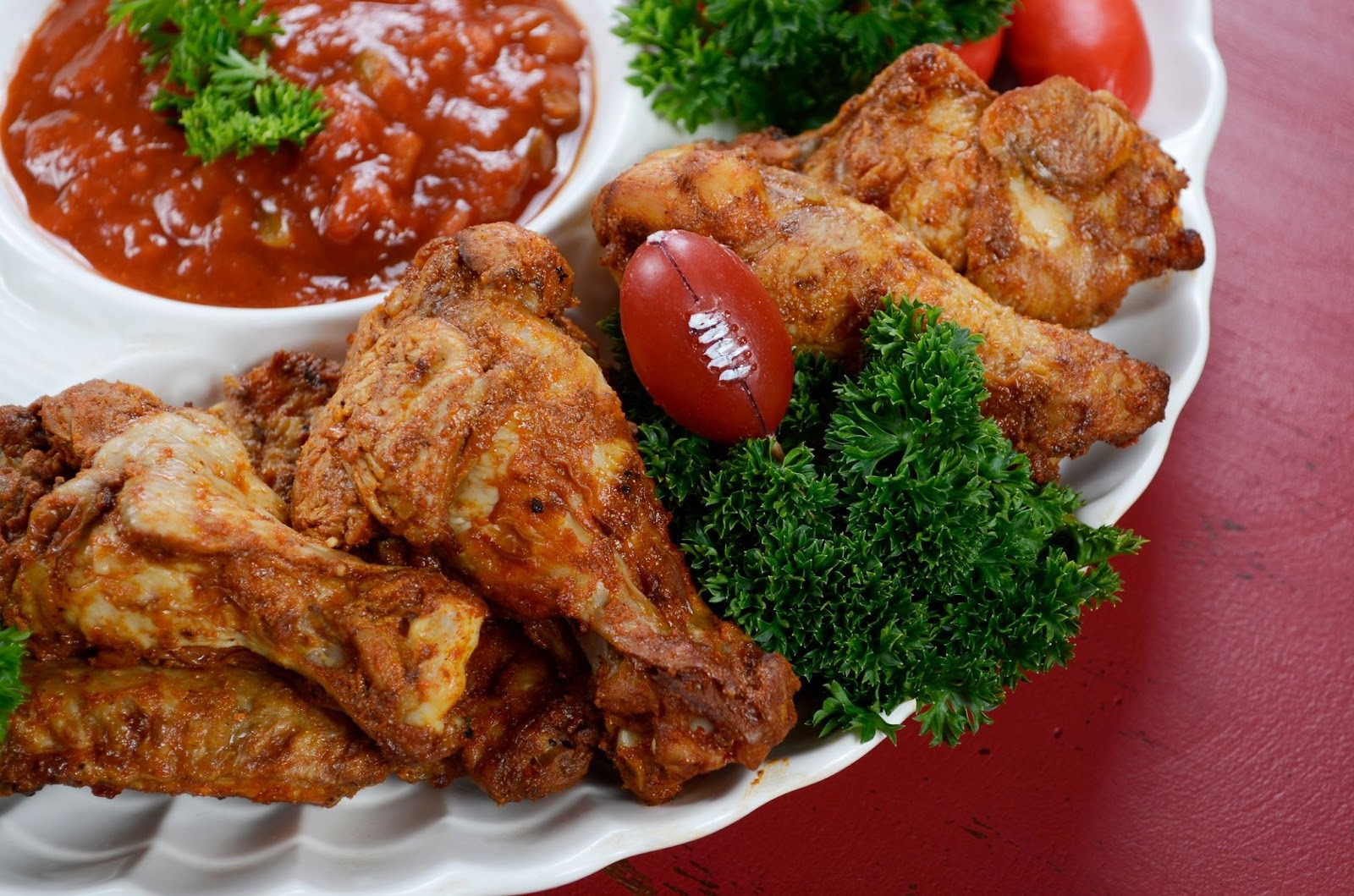 Whether or not you're a fan, we can all agree that the game day spread is one of the best parts of watching football. But much of the go-to grub can throw the flag on low carb and keto diets. Make some easy ingredient substitutions and become the low carb MVP with this roster of low carb and keto football food that will have your friends huddled up around the snack table.
From hosting at home to tackling tailgates to-go, here are 11 of our favorite healthy football snacks for game day.
Avocado Salsa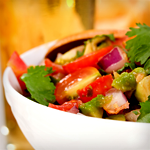 Salsa is a classic low carb tailgate food, and brings the heat to any gathering. This Avocado Salsa combines fresh lime avocado, red onion, jalapeno, lime juice, cilantro, and tomato for a refreshing and zesty snack with 1.3g protein and 3.6g net carbs per serving. Skip the chips and whip up some low carb Chili Spiced "Tortilla" Wraps for dipping instead.
Spinach Artichoke Dip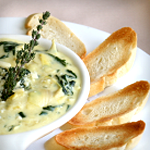 This creamy and cheesy Mediterranean-inspired spread is sure to score tons of points with your friends and family. Each serving of Spinach-Artichoke Dip contains 9.3g protein and 3.6g net carbs and is easily served in a crockpot for easy transportation to your tailgate. Slice up lots of veggies for dipping.
Zucchini Crisps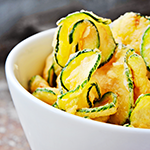 Satisfy your crunchy cravings with these Zucchini Crisps. We love that you can season them however you like—try parmesan, garlic powder, Italian seasoning, rosemary, or even dill. Each serving contains 2.2g protein and 2.4g net carbs.
Mushrooms Stuffed with Sausage and Mozzarella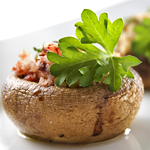 This mushroom cap recipe as written contains 2.6g protein and 0.7g net carbs per serving, but it can be customized to suit a wide range of palates by swapping out the pork sausage for turkey sausage or vegetarian "sausage" made from soy.
Chicken Wings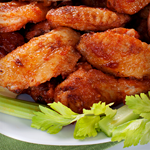 Smothered in chili powder, cayenne pepper, and yellow mustard seed, these low carb chicken wings (11.8g protein, 0.5g net carbs per serving) pack a spicy punch. For more variety and to kick things up another notch, try Keto Jerk Chicken Wings (20.1g protein, 0.7g net carbs per serving) or low carb Air Fryer Buffalo Cauliflower (32.3g protein, 4.7g net carbs per serving).
Baked Meatballs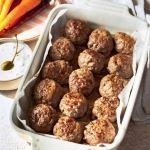 Keto Baked Meatballs are easy to prepare ahead of time and pop in the oven when you're ready to eat. Form smaller meatballs for bite-sized appetizers or keep them larger for an entree. No matter how you make them, each serving size is about 2 and 3/4 tablespoons of the mixture and has 47.8g protein and 1.2g net carbs.
Taco Bowls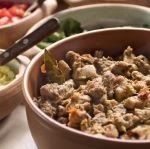 Not only are build-your-own taco bowls easy to prep and serve to a large crowd, but everyone wins because they can choose their own toppings. Turkey is a great option for lean protein in this Keto Turkey Taco Bowl recipe, which has 26g protein and 6.7g net carbs per serving with the bowl toppings and ingredients as listed. Other taco bowl toppings we like are a sprinkling of chicken, pickled jalapenos, chorizo, sliced black olives, cheese, thinly sliced radishes, avocado, and/or cauliflower rice.
Super Chili Bowl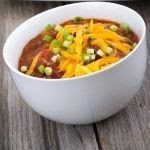 For a healthier take on a go-to game day recipe, try this Super Chili Bowl, which is packed with hearty flavors and keep-you-full protein, 25.6g of protein and 4.5g of net carbs per serving to be exact. Topped with a sprinkling of melted cheese, this is one super yummy bowl!
Double Chocolate Cookies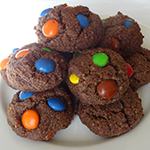 No spread is complete without a sweet treat (or two). Show your spirit by choosing candies in your team's colors when you whip up these Keto Double Chocolate Cookies. Your guests will be a fan of these chocolaty sweet treats that have 2.7g protein and 1.3g net carbs per cookie.
For more low carb and keto tips, register for Atkins today! Want even more ideas for your game day game plan? Browse the more than 1,600 recipes in Atkins' recipe library.