Summer is the season for grilling. Not only is it great for spending more time outdoors, but firing up the barbecue is perfect for low carb or keto diets like Atkins because so many recipes center around meat and vegetables—making them a great choice for anyone trying to maximize protein and minimize carbs.
So whether you are inviting friends over for a backyard cookout or grilling up a quick and delicious dinner for your family, here are 10 low carb, keto-friendly grilling recipes that everyone will love.
Appetizers and Sides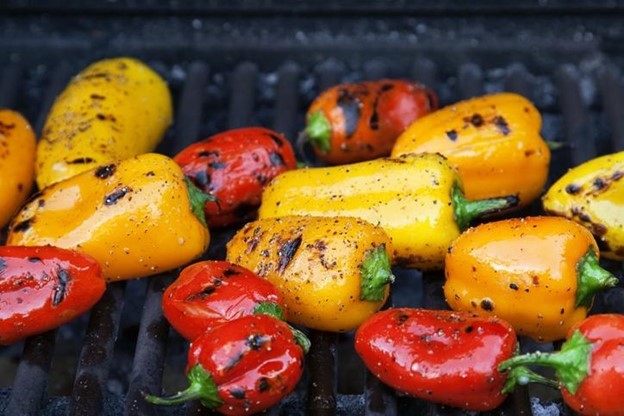 Grilling up everything for a meal, even your appetizers and sides, is a great way to add more fresh, seasonal vegetables and variety to your cookout. Approved for all Atkins phases, these Brie Stuffed Grilled Jalapenos are a great twist on a bar-food favorite, but without the deep-fried breading.
As for sides, swap starchy corn on the cob for grilled bell peppers and onions (which are also delicious on top of a burger), grilled asparagus topped with tangy lemon juice and zest, or even some fresh grilled leeks.
Main Dishes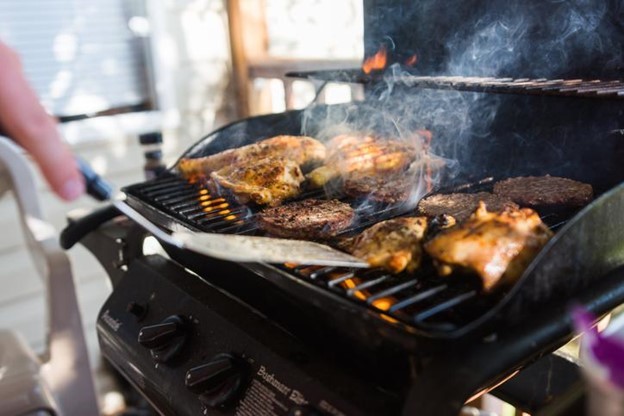 Skewers and hamburgers are summer grill staples. We suggest taking it up a notch with this BBQ keto take on Curried Beef Kebabs, which get their flavor from a kicky combination of curry and cayenne pepper. If you like to keep things classic, try Smoky Barbecue Chicken, a Grilled Cheddar Burger over Coleslaw Salad, or this Keto Grilled Burger with Avocado and Tomato. All four recipes are packed with protein and plenty of good fats, both of which are essential to any balanced diet.
These Japanese-inspired Grilled Pork Patties with Teriyaki Dipping Sauce come together in minutes and are delicious served over a bed of fresh greens instead of on a bun. And salmon takes center stage in this easy Keto Grilled Sesame Salmon over Cucumber Salad recipe that will have your taste buds singing.
Recipe Recap
Appetizers and Sides
Main Dishes
For more low carb and keto grilling tips check out our low carb grilling guide. And for more keto grilling inspiration this summer, browse the more than 1,600 recipes in Atkins' recipe library.