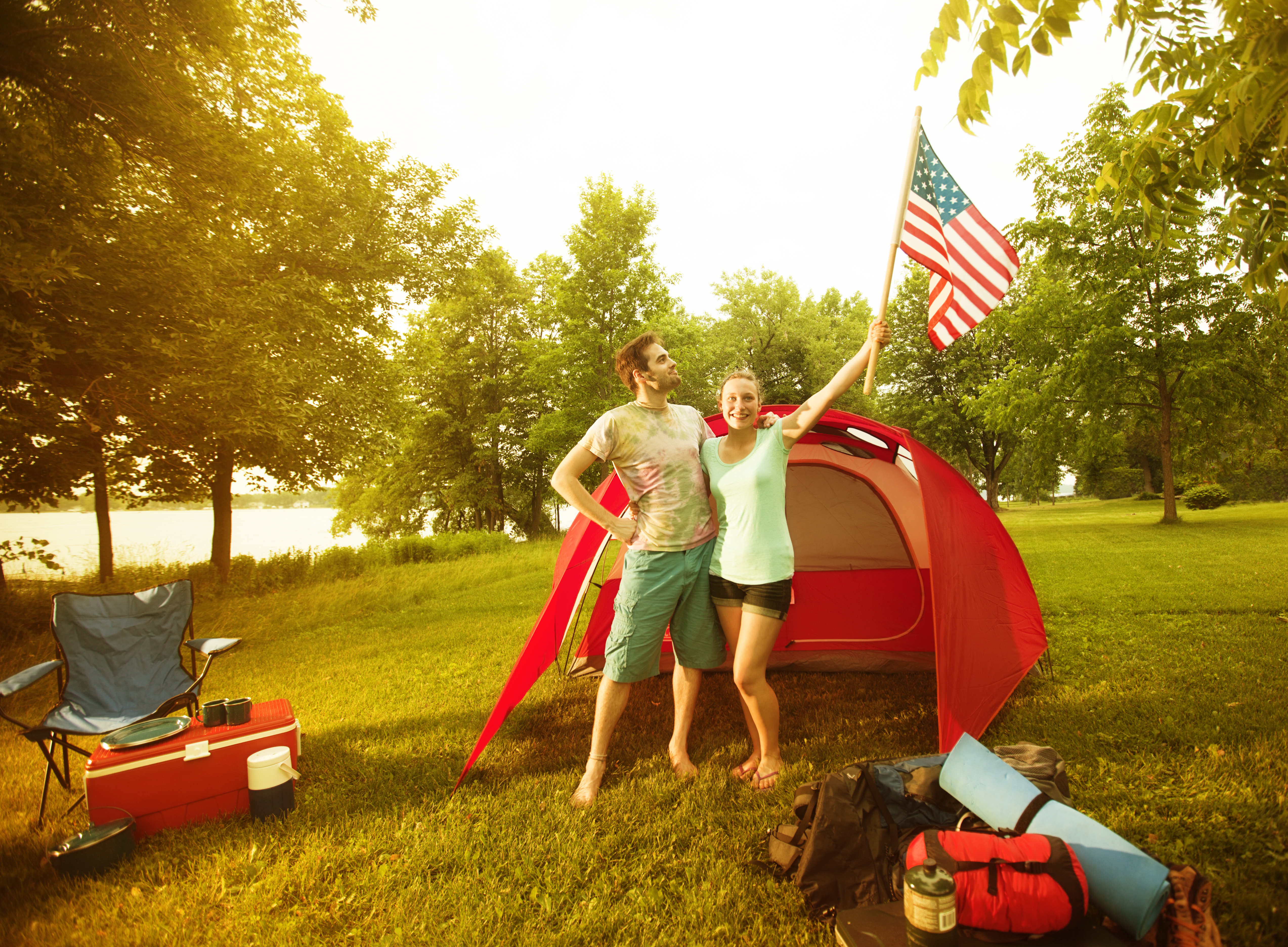 What better way to kick off the traditional start of summertime fun than by spending some time in the great outdoors? Whether it's in your back yard or at a campground, a low carb campout is a great way to safely celebrate Memorial Day with family and friends.
Every campout needs a checklist, so you can start with this:
Check your camping equipment. Camping is no fun if your tent leaks or you forget to bring chairs to gather around the campfire. You'll need a cooler for food and drinks, and a propane stove is always useful to have. Dig out your sleeping bags and be sure to pack kitchen utensils, cups, plates and pots and pans, plus flashlights and/or a lantern.
Scout your location, whether it's a sunny corner in your backyard or a campground. Make sure you check with the campground in case you need to reserve a spot in advance.
Dress appropriately. Check the weather forecast and bring coats, sunhats and rain gear just in case, plus sunscreen and bug spray.
Plan your low carb campout menu. Pick things that are easy to throw on a grill or roast by a fire, such as hamburgers, hot dogs, bratwurst or this new Keto Grilled Portobello Mushrooms recipe. S'mores are always a campout favorite, but high in sugar. Swap your s'more for Low Carb S'Mores Bar Blondies.
If your campout involves a road trip first, try these low carb road trip snack ideas for your journey.
Not in the mood for a campout? You can still enjoy the weekend by planning a Memorial Day low carb picnic in your yard or at a park. Make your low carb picnic super easy by bringing takeout from your favorite restaurant or pick up dishes from the grocery store that are naturally low carb such as roast chicken, salads, a charcuterie platter with meat, cheese and veggies and a fruit platter or watermelon.
No matter what you decide to do this Memorial Day weekend, you can work up an appetite with a hike or bike ride first, and don't forget to bring things for outdoor activities to keep everyone entertained and active, like a football or soccer ball, badminton, ladder golf or a frisbee.