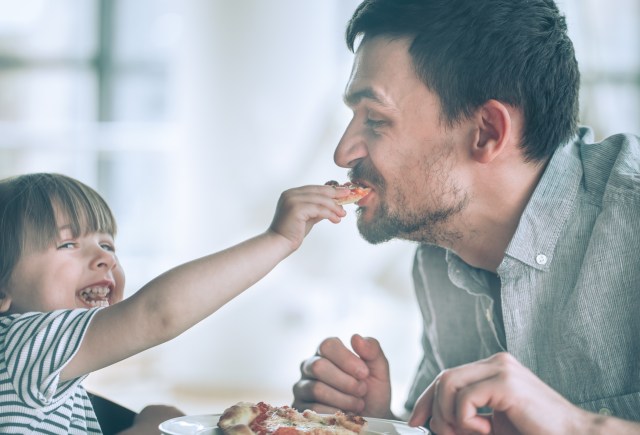 Best Low Carb Breakfast Recipe for Father's Day
4 More Low Carb Pizza and Taco Recipes
Get Outside for Father's Day
Best Low Carb Breakfast Recipe for Father's Day
Celebrate dad with a tasty low carb combo of pizza and tacos. For breakfast!
What dad doesn't like pizza? Or tacos? Or breakfast? This Father's Day, start the day in the perfect way with a taco-themed breakfast pizza.
A low carb tortilla becomes your pizza "crust" for this pizza recipe. The whole family can take a role in the pizza making, from adding the toppings to cracking an egg on each pizza.
You can personalize your pizza for any cuisine. For an Italian twist, use low-sugar pasta sauce, pepperoni and mozzarella cheese. For a Greek version, use artichoke hearts, pepperoncini, feta and kalamata olives. For a barbecue version, use low-sugar barbecue sauce, shredded chicken, red onion and cheese.
You can also adapt your pizza for dinner by omitting the egg.
4 More Low Carb Pizza and Taco Recipes
If the Mexican Breakfast Pizza recipe has gotten you in the mood for more, try these low carb pizza- and taco-inspired recipes:
Get Outside for Father's Day
Once you've kicked the day off with your low carb Mexican Breakfast Pizza, enjoy the great outdoors as a family (and build up an appetite for dinner) with some outdoorsy activities: