Ron Abner
Age 40
Million-dollar man

* The average person can expect to lose 1-2 lbs. per week. Results may vary. Weight loss is influenced by exercise, food consumed and diet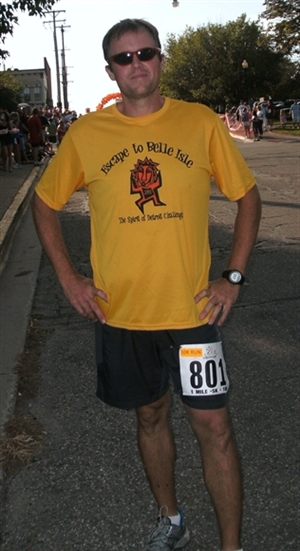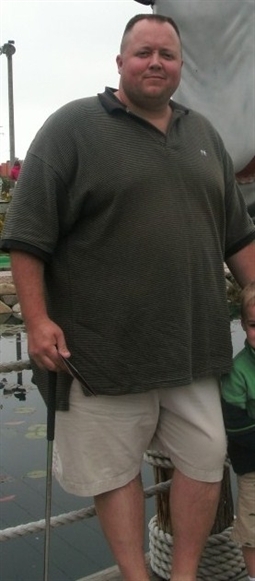 My Story:
I was in my late 30s, living a sedentary life, suffering from severe gout attacks, high blood pressure, high cholesterol and very high triglycerides. I had a very bleak outlook on life. I decided to take control of my life. My wife and I started Atkins together. Starting Atkins together with my wife was key, it made it easy to get going and not cheat. Goals have been the key to me all along. Even when I weighed over 320 pounds I said I was going to get down to 180 pounds. In the beginning, I set weekly weight loss goals and after I started working out I started setting fitness goals. Always having something to work toward is important. Now, I'm training for a full marathon, so I still have something to work toward. I lost most of the weight between April 2010 and December 2010, and I have maintained my weight at 180 pounds since December. I know it's hard to believe, but I didn't find anything challenging with Atkins. I committed fully in the beginning and never cheated, even once, in the first year. My wife and I emptied out the pantry and went "Atkins shopping" when we started. We cook and enjoy gourmet meals every day.
We eat out often and always find Atkins-friendly options—most restaurants are very happy to substitute low-carb items for bread or potatoes, and I started drinking citrus flavored green tea to satisfy my sweet tooth.
Today I feel like a million dollars. I'm in the best shape of my life at 40 years old. I run often and have started and finished six half marathons this summer. I snowboard in the winter, and I spend a lot of quality time outside with my kids doing things I could not do before. Our friends and family are so proud and very happy for us knowing we have not only extended our life expectancy but also the quality of our lives. Our drastic changes have inspired them to follow in our footsteps. My life is so different now. I am optimistic, energetic and probably a lot more fun to be around. I now know I can do anything.
My Goals:
Not provided.