* The average person can expect to lose 1-2 lbs. per week. Results may vary. Weight loss is influenced by exercise, food consumed and diet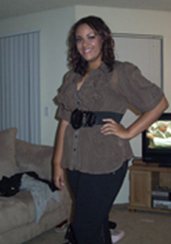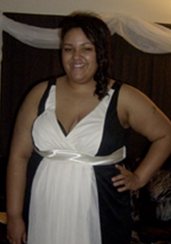 My Story:
Weight has never been an issue to me. I've managed to get through life as the funny friend and life of the party. Looking back at pictures, I never realized how big I really was. After graduating from college at 22 and receiving my masters degree at 23, I realized the only thing missing from my life was a companion in the form of a MAN! I decided it was time for a change. I started the Atkins diet in December of 2008 just before the new-year.
I was determined to lose the weight – and nothing was going to stop me. Eleven months later I am still going strong. The Atkins diet is no longer a diet but a lifestyle. I have found low-carb foods that I enjoy eating on a daily basis.
As the popularity of the diet expands, I've started to notice more stores and restaurants offering low-carb items. My life has truly changed since starting this diet. I hope my story encourages those young adults who feel like they can't do it to start today. If I can endure a weeklong vacation to Vegas on the diet, so can you!!! 

My Goals:
Even though I have dropped 92 lbs. to 203 lbs., my overall goal is to get to 160 lbs.
How Atkins Helped Get Me There: Atkins has helped me by showing me a new way to eat and be happy. I don't feel deprived on the diet at all. I have learned that the key to success is not to take away foods but to replace them with low-carb alternatives. When I have a sweet tooth, I just enjoy the Atkin Endulge Bars.