Enter your email below to receive your coupon for $2 off any Atkins Lift Bar or Protein Drink 4-Pack!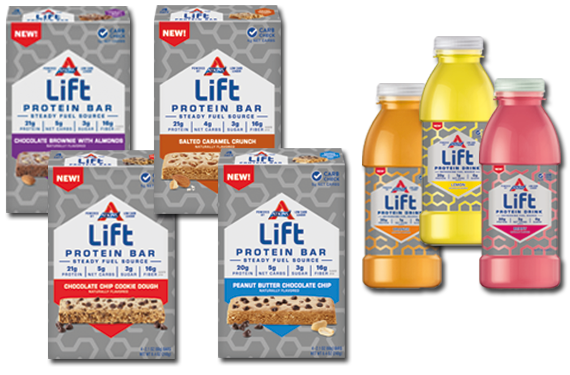 Atkins Lift Protein Bars have 20-21g high quality whey protein and 4-5g net carbs to help keep you going without slowing you down with extra sugar and net carbs. Powered by smart ingredients, these bars are gluten free and contain no maltitol or erythritol.
Atkins Lift Protein Drinks are a crisp & refreshing fuel source, colored and flavored with natural ingredients and powered by 20g of high quality whey protein with 2g or less net carbs.

Click here for more information on Atkins Lift Protein Bars and Drinks!