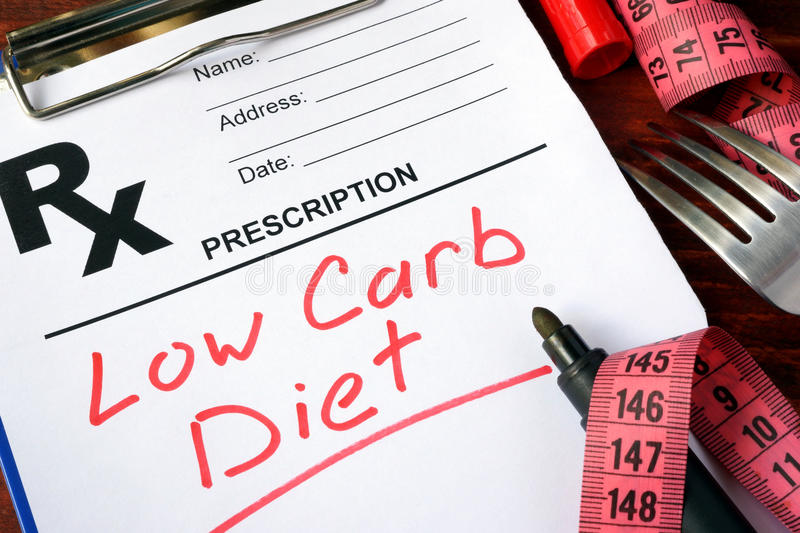 What is Diabetes?

Nutrition is Not "One-Size-Fits-All" and May Help Manage Diabetes

12 Reasons a Low Carb Diet May Help Manage Diabetes

Small Changes, Big Results: Atkins 100 and Diabetes
The American Diabetes Association Recommends Low Carb
The ADA has introduced the first-ever low carb guide for diabetics.
Research on nutrition and health is like solving a puzzle. It takes time and patience to fit all the pieces together—in this case, well-researched data and carefully conducted studies—to "solve" the puzzle and see the full picture.
Case in point is when the evolving science behind low carb diets influences a major health organization like the American Diabetes Association and its recommendations for managing diabetes with the debut of the ADA's new guide for health care providers: Low-Carbohydrate and Very Low-Carbohydrate Eating Patterns in Adults with Diabetes. This comes on the heels of the Mayo Clinic recognizing low carb as a viable nutrition alternative for patients.
The journey started with the ADA recognizing the role of nutrition in managing diabetes. From there, the ADA continued to review and follow the science behind low carb diets to create recommendations for people with diabetes.
What is Diabetes?
The World Health Organization (WHO) defines diabetes as a chronic, metabolic disease characterized by elevated blood glucose (blood sugar) levels, which may lead to serious damage to the heart, blood vessels, eyes, kidneys and nerves. The most common kind of diabetes is type 2 diabetes, which happens when your body becomes resistant to insulin or doesn't make enough insulin.
Type 1 diabetes is a chronic condition where the pancreas produce little or no insulin by itself.
According to the ADA, most people who develop type 2 diabetes almost always have prediabetes—blood sugar levels that are higher than normal but not high enough to be diagnosed as diabetes. You may have some of the symptoms or even some of the complications of diabetes.
Nutrition is Not "One-Size-Fits-All" and May Help Manage Diabetes
The ADA now recognizes that nutrition is a powerful tool in managing prediabetes and diabetes. In fact, the ADA's Nutrition Consensus Report has found that strong evidence supports the efficacy and cost-effectiveness of nutrition therapy as a component of quality diabetes care, including its integration into the medical management of diabetes.
One of the main findings is that a "'one-size-fits-all' eating plan is not evident for the prevention or management of diabetes" and that carbohydrates play an important role because of their impact on blood sugar. The ADA's understanding that nutrition is not a "one-size-fits-all" approach is right in line with what we've been saying in the world of low carb for years, and is also supported by a new white paper, Scientific Support for a Safe and Sustainable Lower Carbohydrate Option in the Dietary Guidelines for Americans.
Why a Low Carb Diet May Be the Best Diet for Weight Loss and Diabetes
According to the Journal of the American Medical Association, almost 52 percent of adults in this country have diabetes or prediabetes, and the ADA recognizes that one of the most important factors in treating diabetes or improving health for a diabetic person is weight loss. The authors of Low Carbohydrate Nutritional Approaches in Patients with Obesity, Prediabetes and Type-2 Diabetes state that "Low carbohydrate eating patterns are recognized in scientific literature and expert treatment guidelines as effective nutritional therapies for obesity, prediabetes and type-2 diabetes."
This supports ADA's Standards of Medical Care, which states "Reducing overall carbohydrate intake for individuals with diabetes has demonstrated the most evidence for improving glycemia (blood sugar) and may be applied in a variety of eating patterns that meet individual needs and preferences. For individuals with type 2 diabetes not meeting glycemic targets or for whom reducing glucose-lowering drugs is a priority, reducing overall carbohydrate intake with a low or very low carbohydrate eating pattern is a viable option."
12 Reasons a Low Carb Diet May Help Manage Diabetes
A group of 26 physicians and nutrition researchers, in a review paper submitted to the journal Nutrition, listed 12 reasons, backed by clinical studies, why a low-carb diet is beneficial for managing type 2 diabetes. They include:
High blood sugar is the most important feature of diabetes control. Decreasing carbohydrate intake has the greatest effect on blood sugar levels.
Increase in calorie intake and obesity has been driven by increases in carbohydrate intake.
Carbohydrate restriction provides benefits regardless of weight loss.
Carb restriction is the most reliable dietary intervention for weight loss.
Adherence to low-carb diets in Type-2 diabetes is as strong as other dietary interventions and is often significantly stronger.
Generally, replacing carbs with protein is beneficial.
Increased total fat and saturated fat intake are not associated with increased heart disease risk.
Carbohydrates—not dietary fats—control triglyceride levels.
HbA1c—also known as glycated hemoglobin, and an indicator of blood sugar levels—is the greatest predictor of microvascular and macrovascular complications in patients with Type-2 diabetes.
Lowering carb intake is the most effective method for decreasing triglyceride levels and raising levels of "good" HDL cholesterol.
Patients with diabetes reduce their dependence on, or doses of, medication when following a low-carb diet.
Intensive blood glucose reduction though carb restriction has negligible side effects compared with the use of medication for the same effect.
Small Changes, Big Results: Atkins 100 and Diabetes
You don't have to go super low carb to experience the positive health and weight loss benefits of a low carb diet, as shown by a new study in the journal Nature where people with type 2 diabetes followed an Atkins 100-style low carb diet:
Patients with type 2 diabetes were put on a randomized, controlled trial for 18 months where they followed one of two diets:

A low carb diet, where the daily carbohydrate was limited to less than 90 grams a day (six servings of carbohydrates) without any calorie restriction.

A traditional diabetic diet, where the daily caloric intake was determined by individual BMI, with a macronutrient distribution of 50 to 60% carbohydrates, 1-1.2 grams/kilograms of protein and less than 30% fat.

After 18 months, the patients agreed to continue their diet and were followed for one year.
At the one-year follow-up, the patients on the low carb diet showed prolonged and better outcomes on glycemic control, liver function and the use of diabetes medications compared to the patients on the traditional diabetic diet.
The authors concluded that the low carb diet (90 grams of carbohydrates a day) "is an effective and feasible choice for diet control in type 2 diabetes patients."
The Future of Low Carb
The research on low carb is compelling, powerful and continues to evolve—the puzzle pieces are coming together. Right now there are more than 100 clinical studies that support a low carb lifestyle and its impact on weight loss and managing or eliminating a variety of health issues, and now major health organizations are starting to take notice.