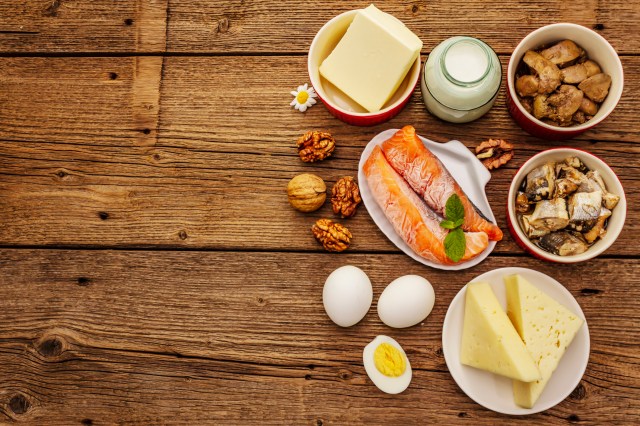 2 More Reasons to Eat Snacks Containing Protein

The Best Low Carb Snacks Containing Protein

Savory and Crunchy Low Carb Snacks

26 DIY Low Carb Snacks

Low carb snacks with no more than 3 grams of Net Carbs per serving

Low carb snacks with no more than 5 grams of Net Carbs per serving

Low carb snacks with no more than 5 grams of Net Carbs per serving
Protein: One of a Low Carb's Diet Secrets to Success
Snacks with protein may help boost weight loss
Protein can help you maintain steady energy levels and prevent spikes of blood sugar, which is why a snack containing protein is a tasty way to keep your hunger under control between meals.
2 More Reasons to Eat Snacks Containing Protein
Snacks containing protein may help you eat less later. A study in women with overweight or obesity who ate a snack a snack containing 10 grams of protein and 4 grams of fiber between breakfast and lunch reduced the amount of food they ate at their next meal by 5 percent. They also had lower blood sugar levels over a nine-hour period, all compared to when they consumed a snack high in fat and refined carbs.
Snacks containing protein may boost calorie burn and reduce hunger. Lead researchers Thomas Halton and Frank Hu, from the Harvard School of Public Health's Department of Nutrition, published a research article titled "The Effects of High-Protein Diets on Thermogenesis, Satiety and Weight Loss: A Critical Review", in the Journal of the American College of Nutrition, and stated: "In this study, we conducted a systematic review of randomized investigations on the effects of higher protein diets on dietary thermogenesis, satiety, body weight and fat loss. There is convincing evidence that a higher-protein intake increases thermogenesis and satiety compared to diets of lower-protein content. The weight of evidence also suggests that high-protein meals lead to a reduced subsequent energy intake. Some evidence suggests that diets higher in protein result in an increased weight loss and fat loss as compared to diets lower in protein."
The Best Low Carb Snacks Containing Protein
When you have a snack containing protein and fiber to keep you fueled up between meals, you never feel like you're depriving yourself and it can help you from feeling hungry.
Savory and Crunchy Snacks
If you're craving a grab-and-go savory snack with some crunch, Atkins Protein Chips have 13 grams of protein and only 4 grams of Net Carbs, and you have your pick of nacho cheese and ranch flavors. Atkins Protein Chips also make crave-worthy crunchy toppings for low carb salad, soup, skillet or corn chip pie recipes:
You can also make your own savory and crunchy low carb snacks:
Sweet Snacks
Atkins snack bars and cookies fit the bill for convenient and satisfying sweet snacks, whether you're craving chocolate, caramel or cookies. They range from between 10 and 13 grams of protein and 4 grams of Net Carbs.
You can also make your own sweet low carb snacks:
Chocolate Chia and Coconut Pudding
Chocolate Peppermint Patty Fat Bombs
26 DIY Low Carb Snacks
You can also find a variety of potential low carb snack options right at your fingertips in your fridge or pantry:
Low carb snacks with no more than 3 grams of Net Carbs per serving:
An ounce of string cheese
Celery stuffed with cream cheese
Cucumber "boats" filled with tuna salad
5 green or black olives, stuffed with cheese
Half a Haas avocado
Beef or turkey jerky (cured without sugar)
A deviled egg
A lettuce leaf wrapped around grated cheddar cheese
Sliced ham rolled around a few raw or cooked green beans
Two slices of tomato topped with chopped fresh basil and grated mozzarella and broiled for a minute
Low carb snacks with no more than 5 grams of Net Carbs per serving:
A half cup of unsweetened whole milk yogurt mixed with 2 tablespoons no-added-sugar grated coconut and 1 packet low carb sweetener.
Celery sticks stuffed with peanut or another nut or seed butter.
Cucumber "boats" filled with ricotta and sprinkled with seasoned salt.
2 chunks of melon wrapped in slices of ham or smoked salmon.
"Kebab" of 2 strawberries, 2 squares Swiss cheese and 2 cubes jicama.
Nutty Cheese Dip: Blend 2 tablespoons cream cheese, 1 tablespoon grated sharp cheddar, a few drops of hot pepper sauce, a pinch of paprika and 1 tablespoon chopped pecans. Serve with red pepper strips.
Blue Cheese Dip: Blend 2 tablespoons blue cheese into 3 tablespoons unsweetened plain whole milk yogurt. Serve with zucchini spears or another vegetable.
A scoop of cottage cheese topped with 2 tablespoons no-sugar-added salsa.
Mix 4 ounces tomato juice and 1 tablespoon sour cream in a bowl for a refreshing cold creamed soup. Top with chunks of avocado, if desired.
Mash ¼ cup blueberries with 2 tablespoons mascarpone cheese and top with flaxseed meal.
¼ cup blueberries and a piece string cheese
Low carb snacks with no more than 5 grams of Net Carbs per serving:
Fruit other than berries, cherries and melon, if they're eaten with some cheese, cream, plain whole milk yogurt, nuts or protein. Try ½ cup red or purple grapes with a couple slices of sliced turkey. Or an apple with almonds.

Hummus with vegetables or low-carb crisp breads

Baba ghanoush (eggplant dip) with vegetables

Homemade popcorn with butter, olive oil or grated cheese