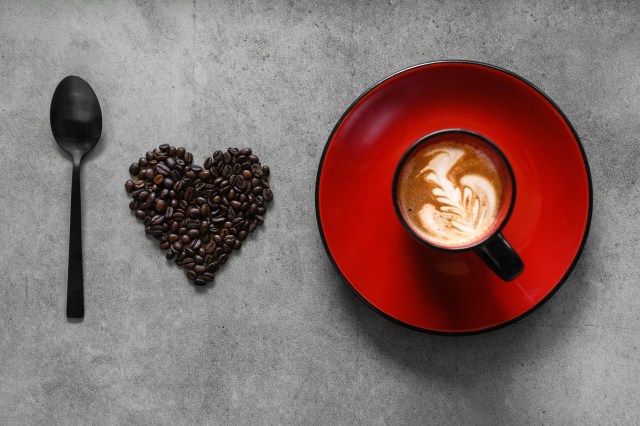 In honor of International Coffee Day on October 1, try these new low carb and keto coffee-inspired recipes and keep reading for some coffee facts:
Swap out coffee cake or a sugary breakfast "dessert" disguised as a muffin and start your day in a better way with this breakfast protein muffin featuring coffee flavors and a crunchy pecan topping.
Keto Chai Spice and Coffee Latte
Warm up with this comforting cup of chai and coffee latte, which pairs perfectly with your breakfast muffin.
If you're in the mood for an iced coffee drink to go with your breakfast protein muffin, you'll love your first sip of Keto Cinnamon Dolce Latte, which you can blend up at home in minutes.
On-the-Go Low Carb Iced Coffee Hack
Boost the protein and reduce the sugar of your typical iced coffee drink order with this hack: Order a small or medium coffee or cold brew in a large cup with ice, then add as much or as little of your favorite Atkins shake (we like to use Creamy Caramel or Dark Chocolate Royale). Yum!
Coffee Facts
Did you know coffee is the drink of choice to start the day, every day, for 62% of American adults?
Here's what the caffeine in your coffee may do:
When is the best time to drink coffee?