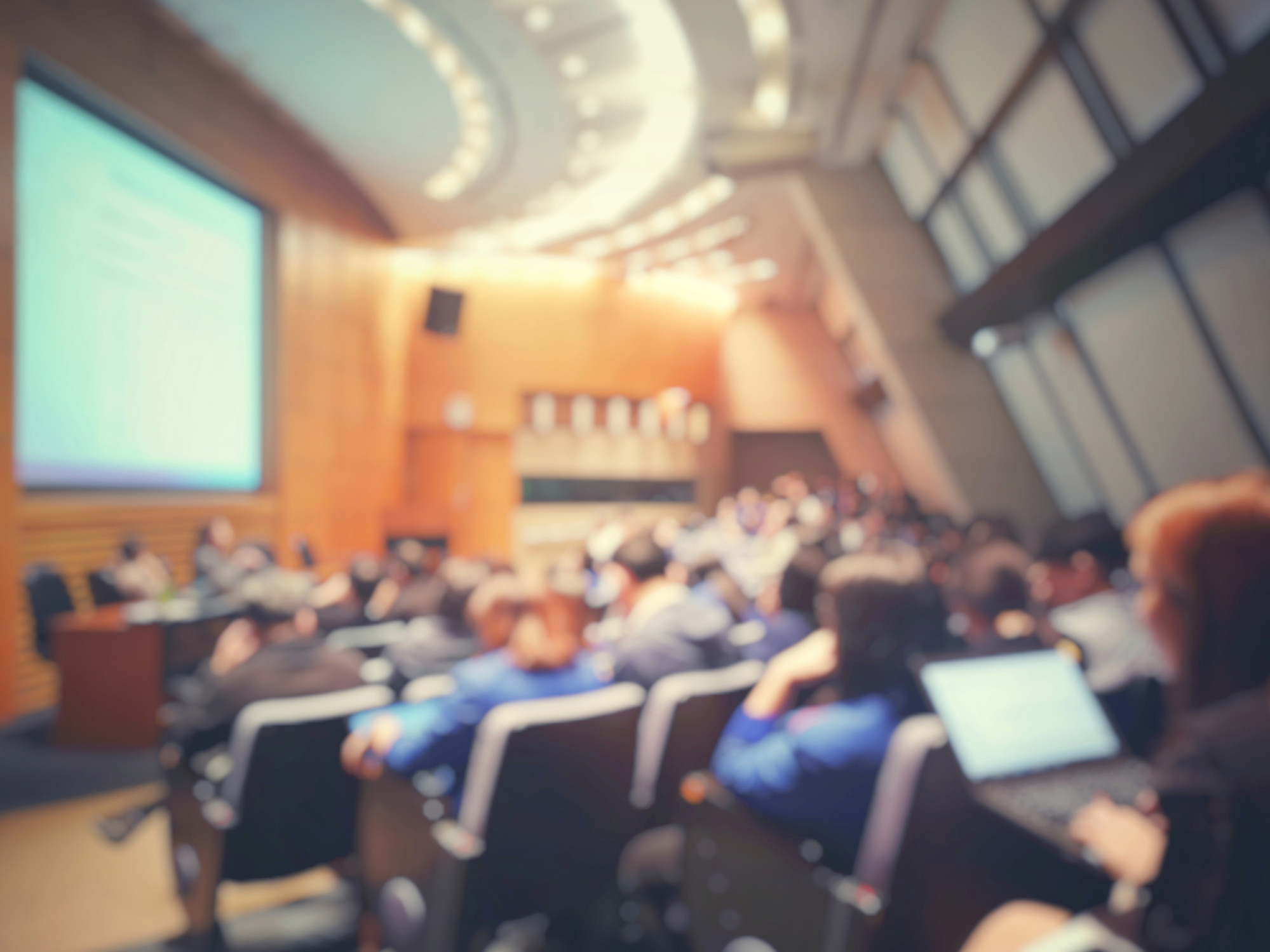 College is an exciting time of growth and independence. You're on your own and making your own decisions. Your parents are no longer stocking the fridge and cooking your meals. From dining halls to delivery, suddenly the choice is all yours! While it can be exciting to suddenly have the option of eating pizza for breakfast, lunch and dinner, that's not always the best route if you want to maintain stable energy levels and a healthy weight. This is why Rachel Paul, a Registered Dietitian, started The College Nutritionist to help students and grads maintain a healthy weight without starving. Keep reading to learn about Rachel's tips for eating low carb in college.
What inspired you to start The College Nutritionist?
I had a lot of emotional eating issues when I was in high school and college, and I struggled with weight fluctuations as a result. I wanted to be able to be at my goal weight without feeling hungry or thinking about food all the time. Through my nutrition education, I learned how to solve these issues.
Especially at the time, there were a lot of nutrition-related materials for disease prevention, but not for the college population. I felt I could be that voice and give back to young adults.
You recommend a low carb diet. Why?
Research suggests that when foods high in carbs are consumed in large quantities and on a continual, consistent basis, serious problems arise. Diabetes, weight gain and heart disease, to name a few.
In addition, a lower carb diet, which is the way I believe humans are meant to eat, is associated with a number of health benefits (compared to a low fat diet), including: a natural reduction of appetite, more fat loss coming from the tummy area, a decrease in triglycerides, LDL cholesterol, blood sugar and insulin levels, risk of metabolic syndrome, and increased HDL (good) cholesterol. A low carb lifestyle may also assist in immune function, which is more important now than ever.
I have advocated for a smart and simple way to lose weight for years and a low carb approach is something I recommend to the community of college students and grads who follow me.
How does a low carb diet uniquely benefit a college student and help avoid the dreaded "Freshman 15", especially with the stress of the pandemic?
When we're tired, stressed and anxious, we want immediate gratification, which often looks like something sweet to eat. However, a low carb way of eating keeps your blood sugar, and therefore energy, stable so you can focus on your studies and extracurricular activities.
To start, track your progress and don't overcomplicate it! Tracking your progress allows you to acknowledge your positive progress and identify any areas or habits to improve. Create a structure for your days with the amount of starchy foods, fruits and sugars you're comfortable with, and then plan your meals focusing on protein, veggies and fats.
And remember, eating low carb doesn't mean sacrificing delicious foods. It's all about simple swaps and selecting better-for-you foods.
Here's my go-to, low carb "formula" (#thatformula on social media) for lunches and dinners:
2 cups non-starchy vegetables
1 "regular" serving of protein (about 150 calories)
100-200 calories of fats
You can apply this #thatformula to a variety of easy meals, such as taco bowls and zoodles and meatballs.
5 Tips for Meal Planning and Shopping on a College Budget
Make a Plan Ahead of Time
I recommend varying what you're going to eat throughout the week, so you don't get bored, e.g. make a plan for Monday-Wednesday, Thursday-Friday and Saturday-Sunday. I like to write up a grocery list, have a low carb snack before I hit the aisles and shop the perimeter of the grocery store.
2. Be Realistic with How Often You Eat Out (or In!)
If chicken and veggies aren't going to cut it on Friday night, don't even plan (and buy groceries) to last you that long. You will end up SAVING money when you plan for what is realistic in your life.
3. Buy Certain Foods in Bulk
Once you get the hang of meal prepping and shopping for yourself, buy certain foods in bulk that you know you'll get through. Here are some examples:
Frozen non-starchy veggies like carrots, broccoli, cauliflower, spinach, and green beans
Packs of nuts
Jerky
Frozen proteins like burger patties, shrimp, chicken breasts
Canned tuna and salmon
Canned tomatoes and beans
4. Certain Foods are Always Cheap
These foods are typically always cheap:
Produce sold in a bag (versus produce you buy individually)
Oatmeal
Eggs—one of the cheapest complete protein sources
Bananas
5. Know What to Buy in Single-Servings
Yes, more packaging = more waste, and you can make you own single-serving portions in reusable containers if you prefer. However, foods pre-portioned often make it easier for us to stick with our health goals, and often lasts longer than food in a larger container. For example, a large container of yogurt, once opened, won't last too long, versus individually-portioned yogurts! Some other good foods to buy in single-servings are nuts, nut butters, guacamole and cheese slices, string cheese or round cheese in wax.
Conquering the College Cafeteria
While they may look a little different this year, many cafeterias will have some grab and go food options. Try to choose ones made of the ingredients listed below:
BREAKFAST
Hard-boiled eggs
Bacon
Guacamole packets
Berries or a small fruit cup
Nut/seed butters
Nuts or seeds
SALAD BAR
Any lettuce type as a base
Non-starchy vegetables like bell peppers, tomatoes, mushrooms, onion, celery, carrots
Protein like chicken, eggs, tuna, tofu
Fats like cheese, olives, oil, nuts or seeds, avocado or bacon bits
SOUPS
Chicken & vegetable broth-based soup
Broccoli cheddar
Cream of mushroom
French onion soup
THE GRILL
Get a grilled chicken breast and add a side salad from the salad bar, or a side of fajita vegetables if available
Burger topped with melted cheese and lettuce and tomatoes on the side
Grilled vegetables as a side
You can often get some larger vegetables from the salad bar and ask the grill to cook them, e.g. portobello mushrooms
SANDWICH BAR
Make an open-faced sandwich with one piece of toasted, whole-grain bread:
Tuna salad with tomatoes and melted cheese
Turkey slices + 1/2 avocado + tomato
Reuben: Roast beef + sauerkraut
CLASSICS
Protein: pulled pork, chicken breast, beef brisket
Veggies: collard greens, spinach salad, roasted broccoli, etc.
If a starchy side like mac & cheese looks very appetizing, ask for a half-scoop
PIZZA STATION
Take one slice of pizza with a side of veggies from the salad bar (see ideas above), and another side of meatballs if available and if you're hungry.
Low Carb Foods for Your Dorm or House
FOR THE PANTRY
Baked cheese "crackers"
Canned tuna or salmon
Veggie chips
Nuts and nut butters
Jerky
FOR THE FRIDGE
Eggs (hard-boiled eggs can last a whole week)
Cheese
Greek yogurt
Snackable veggies (baby carrots, celery or cucumbers)
Single-serving packets of guacamole
FOR THE FREEZER
Frozen veggies
Frozen proteins (chicken breasts, burgers or turkey burgers, shrimp)
4 Low Carb Swaps for Fast Food and Late-Night Food Runs
You can still be part of the group by going on the food run either without ordering food (save some money, too!), or ordering a different type of food. Fortunately, there are usually low carb, or lower carb options at fast food restaurants:
One slice of pizza with a side salad with chicken, or one slice of pizza and a side of meatballs
Get a lettuce-wrapped burger with a small side of fries, or one burger with the bun and a side of coleslaw instead of fries
Get a kid's size ice cream with nuts on top
Have ½ cup of regular pasta and bulk it up with zoodles or choose a large bowl of zoodles instead (my preference!), with some meat sauce on top.
Start by changing one habit at a time for the best long-term outcomes, and head to Atkins.com to learn more and for easy low carb recipes and tips!
Stay tuned for more info from The College Nutritionist, as Rachel will be working with Atkins on a campaign to help empower people to get back on track with Atkins' low carb approach.
You can learn more about living low carb in college with these 9 tips from Atkins.