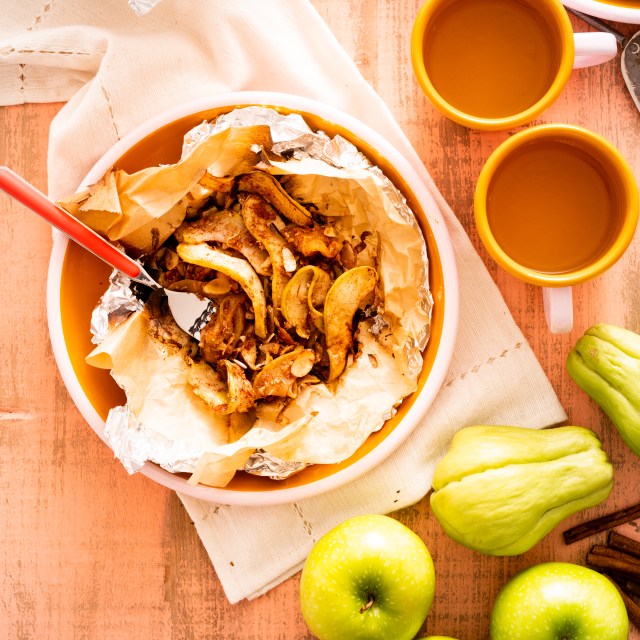 12 tips for perfect low carb foil packet recipes.
Make the most of summer days and nights with foil packet recipes, perfect for cooking over the outdoor grill or campfire. They are easy, no-mess options for your main course, plus we have dessert.
12 Tips for Perfect Low Carb Foil Packet Recipes
Foil packet recipes can be prepped ahead, and the options are endless. You can add your choice of veggies, meat, poultry or fish and herbs and spices and you're good to go. Here's how to make your foil packet recipe a success:
Use heavy-duty aluminum foil to ensure the packets are sturdy and won't tear.
Cut vegetables and meats into smaller pieces so they cook evenly.
Pump up the flavor by seasoning your ingredients with salt, pepper, herbs and spices.
Add a small amount of liquid, such as broth, wine or lemon juice to help create steam within the packet and keep everything moist.
Don't overstuff the packets so there's room for heat circulation and even cooking.
Seal the packets tightly by folding the edges multiple times to avoid leaking.
Prevent burning by cooking the packets over medium heat. This will also allow the ingredients to thoroughly cook.
Rotate the packets occasionally to prevent hot spots from the grill or campfire.
Use long-handled tongs or a spatula to handle the foil packets so you don't get burned.
When checking if your packets are done, carefully open the packet so the steam doesn't burn you. If you're cooking meat, use a meat thermometer to check for doneness.
Let the packets rest for a few minutes when done cooking so the flavors can meld.
You'll want to save room for dessert with foil packet recipe, which features chayote squash and Granny Smith apples, a squeeze of lemon juice, cinnamon and pumpkin pie spices, plus some crunch from dried coconut and almonds.