Jack Clements
Age 69
It's never too late to start

* The average person can expect to lose 1-2 lbs. per week. Results may vary. Weight loss is influenced by exercise, food consumed and diet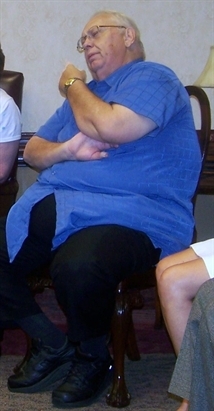 My Story:
I was fat my whole life and reached my mid-60's weighing over 400 pounds. After working the Atkins plan, and using the Atkins bars and shakes, I have lost over 200 of those pounds!
In three years, I have been able to transform myself from an obese, unattractive man into a handsome senior citizen! Even more important than that is what has happened to a number people who are close to me. My wife has never had an issue with weight but by eating what I eat, she has lost 15 pounds without really trying, while lowering her triglycerides. Our granddaughter had gained 60 pounds after giving birth to our two great-granddaughters. She went "on Atkins" six months ago and can now wear her wedding dress. There are several people who attend my church who have become converts after seeing my success.
These people I mentioned have all discovered unexpected benefits after being "on Atkins." With the exception of my wife, we all went on the plan just to lose weight. Atkins did that for us. But we've been delighted to discover a lowering of our blood pressure and lipid levels. We're sleeping better at night, waking up invigorated, and having a renewed source of energy that enables us to do things we thought we'd never do again. In my case, after giving it up 20 years ago, I am now playing golf almost every day, and loving it more than ever!
Atkins has changed me spiritually, mentally and physically. I recently saw my doctor for a regularly scheduled check-up, and he told me I did not need to lose any more weight. But I hope to keep doing what I've been doing, one day at a time. I have been blessed with so much: my wife, my career, our children, grandchildren, great grandchildren, our church, and our many friends. I will always place Atkins on that list of blessings!
Favorite Atkins Friendly Food: Hot wings!
My Goals:
Not provided