Bibi Tan
Age 36
Choice, not circumstances determines your success!

* The average person can expect to lose 1-2 lbs. per week. Results may vary. Weight loss is influenced by exercise, food consumed and diet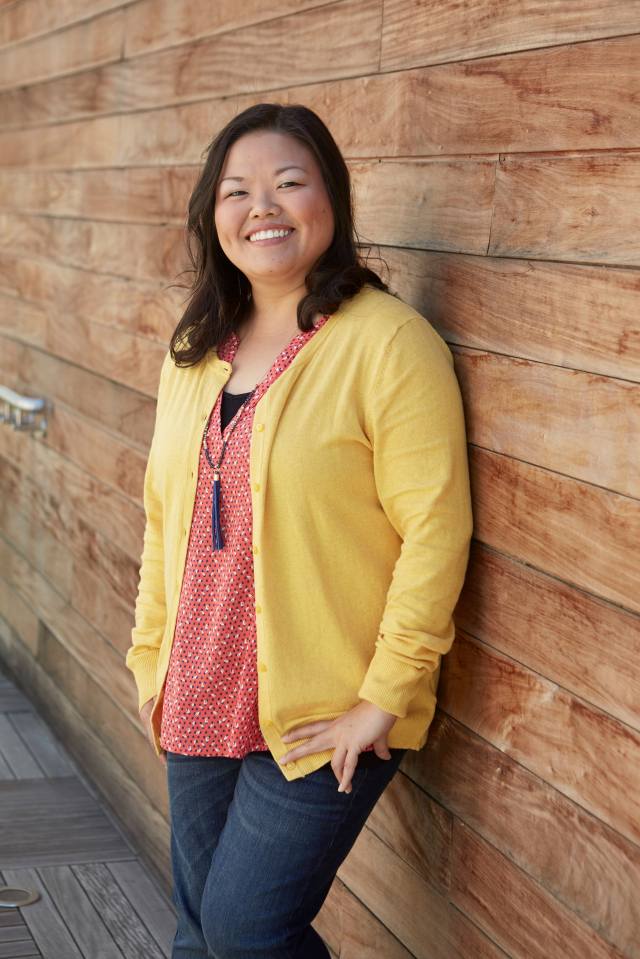 My Story:
I have always been called " big boned" throughout secondary school and fortunately being active during my entire four years of secondary school kept my weight constant at 55 kg (~ 120 lbs). My life changed when my family immigrated to the United States in 1996. My world was turned upside down as I had to assimilate and grow accustomed to this foreign country. Well as it turned out, I assimilated quite well and before long, I was fully immersed into the American culture. I fit in perhaps a little too well, especially adapting to American food. I went from having my mom's home cooked meals to eating out most days of the week while I was attending community college. I gained 40 lbs my first 2 years and weighed in at 160 lbs. By the time I transferred to university, I was at a high of 200lbs. Still in my twenties, I thought I was invincible and despite knowing about the risks associated with being so overweight, I chose to ignore it. By the time I hit 36, I was at a high of 250lbs. My body was constantly hurting, I had endless stomach issues, I felt lethargic and developed migraines. I was at an all time low and at the advice of my friend Robin, I decided to make an appointment with her doctor. As it turns out, this doctor is a family practitioner with a specialty in bariatric and diabetes management. She scheduled a complete blood panel to be done and also an ultrasound to rule out polycystic ovarian syndrome. My blood work did not look good. On top of having high blood pressure, the blood work indicated elevated liver enzymes, high cholesterol and other abnormalities. She diagnosed me with pre-diabetes, non-alcohol related liver syndrome (plain english – fatty liver), asthma, sleep apnea and hypertension. I was prescribed a plethora of medications by the time I left her practice. She suggested the Atkins diet and assured me that it will be done under her supervision. This was my wake up call! I did not want to become a full blown diabetic or be a candidate for a liver transplant in 10 years. My first two weeks was difficult with the elimination of all carbs and sugar. I felt like a drug addict going through withdrawals and I was miserable. Being of Asian descent, not being able to have rice or noodles was torture. However by the third week, I started feeling great. My energy levels increased tremendously and my stomach ailments went away. On my one month visit back with my doctor, I had lost 13 lbs. My positive results motivated me even more and I was even more determined to carry on with my diet. I've decided to tell myself that this is not a diet but a lifestyle change. At my second month weigh in, I had lost a total of 26lbs and my BMI went from 43 to a 38.8. I am still eating within my 20-22 net carbs allowance and when I do eat out, I am making better choices. I also started working out 2-3 days at the gym, walking about 15 minutes on the treadmill. I also joined a local hiking group and started hiking about twice a week for 4-5 miles each time. My stamina has improved and I no longer suffer from joint pains. My blood pressure is back to normal and migraines are gone as a result of it. I am currently on my 8th month of the Atkins and have lost 72 lbs, going from 250 to 178 lbs! My lab work came back within the normal range and most importantly, my A1C had gone from 6.2 down to a 5.4 with my cholesterol going from 246 to 98! I have about 23lbs more to lose and I will continue to work hard and maintain my weight loss. I can honestly say that this diet saved my life!! My journey to a healthier me just got started and I will strive to continue with it.
Favorite Atkins Friendly Food: Atkins peanut butter cups, harvest trail bars.
My Goals:
To get down to my goal weight of 155 lbs and to get my health in control.