* The average person can expect to lose 1-2 lbs. per week. Results may vary. Weight loss is influenced by exercise, food consumed and diet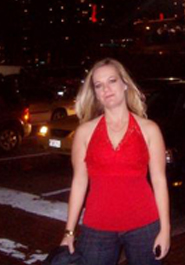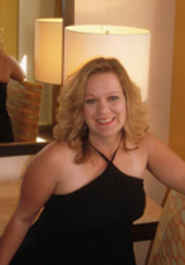 My Story:
I had thyroid cancer in 2002. The surgeon removed my thyroid and I started radiation, and other treatments. I shot up to 213 pounds. On my 5'5" frame that was big. My doctors kept adjusting my medication and I kept getting more depressed. In 2007, I went on a trip to Las Vegas with my friends—when I saw the pictures—well, let's just say it was a HUGE wake up call for me.
I had a friend who was on Atkins and had lost 100 pounds. She showed me all the tricks, and I began the program in June 2007. Now I must admit, I didn't fully follow the program until August. I blew it a bunch. But my friend convinced me to stick with it meal by meal. So I stocked up on Atkins peanut butter cups, and caramel nut chews. I also had Redi Whip (the whipped cream in a can that's less then one gram of carbs per serving) and sugar free Jello on hand ALL OF THE TIME. So whenever I had a craving BOOM, there was my fix. I lost 20 pounds during the first month of Induction. I found the feeling of losing weight was so wonderful that I didn't want to eat junk. It was great. So I would encourage you—if you fall off the wagon just jump back on. You will get there.
I do have to add one thing. I found out in October of 2009 that I may have cancer again, I got depressed and started eating badly again—and put 20 pounds back on, after keeping all that weight off for over two years. I felt ashamed, because there are so many yummy wonderful substitutions for sugar and bread on Atkins, I really didn't need to blow it. So now I am back on the program and doing great. But it is a LIFE change.
My Goals:
Be healthy, have energy and look FANTASTIC.
How Atkins Helped Get Me There: The Atkins caramel Nut Chew bars and Peanut Butter Cups SAVED ME. I truly could not have gotten through the diet without them. You just don't feel deprived when they are available.