Atkins 40: The Easy & Effective Low Carb Diet Plan
Atkins 40 is an easy low carb diet plan based on portion control and eating 40g net carbs per day. If you have less than 40 pounds to lose, are pregnant or breastfeeding, or want a wider variety of food choices from the first day of your diet, Atkins 40 could be a great fit for you. With Atkins 40 you can enjoy a range of food that you choose from. From protein and veggies to pasta and potatoes, there is an extensive list of food to plan your meals around while still losing weight and feeling satisfied.
How the Atkins 40® Diet Plan Works
Start the Atkins 40 program by eating 40 grams of net carbs, 4 to 6-ounce servings of protein and 2 to 4 servings of fat per day. As you approach your weight loss goals, start to increase your carbohydrate portion size. By offering flexible eating options and a variety of food choices, it is simple to follow and easy to lose weight on Atkins 40 from day one. Your daily carbs can come from all food groups and you can choose to eat anything from the Acceptable Foods list below. With Atkins, you have the opportunity to customize your diet plan to achieve your weight loss goals in no time.
Net carbs represent the total carbohydrate content of the food minus the fiber content and sugar alcohols, if any. The net carbs calculation reflects the grams of carbohydrate that significantly impact your blood sugar level and therefore are the only carbs you need spread out between three meals and two snacks in a day.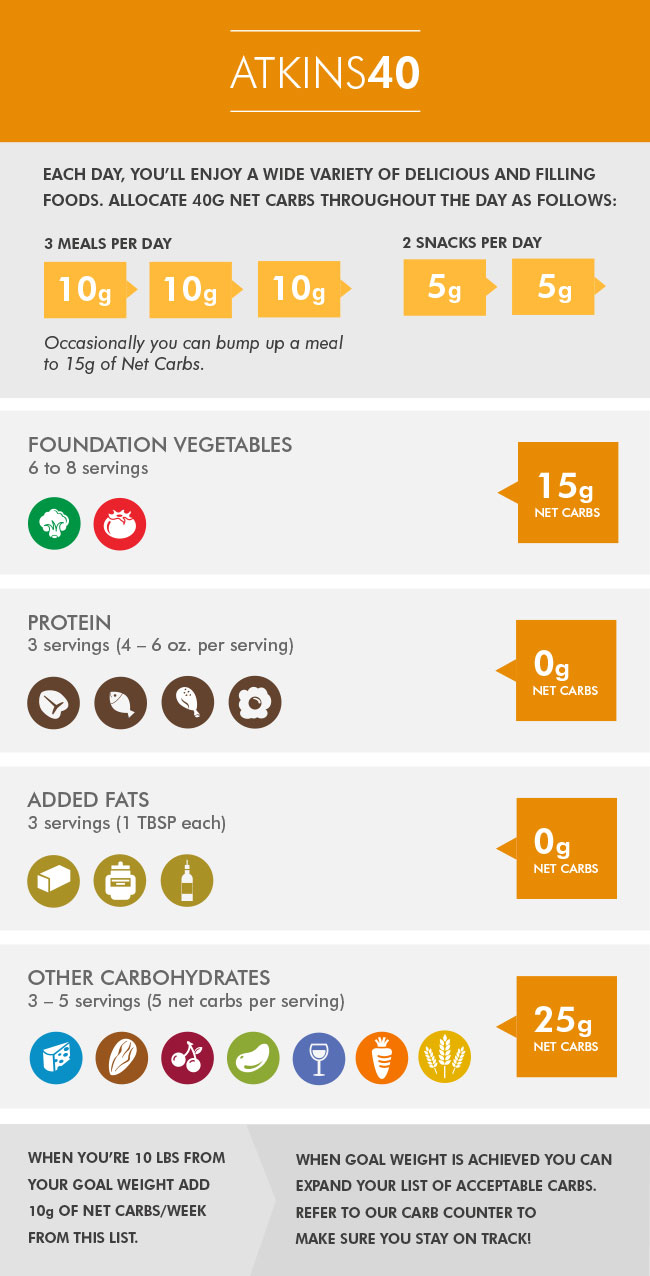 Acceptable Foods to Eat on the Atkins 40 Diet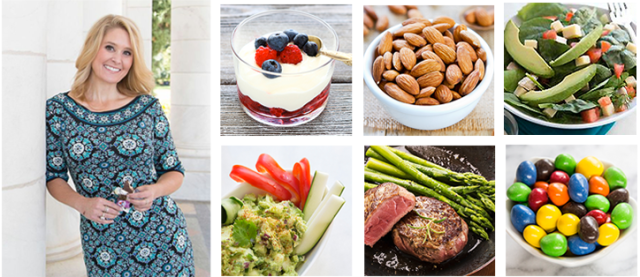 PLANNING MEALS ON ATKINS 40 DIET
Atkins 40 offers you the flexibility to eat a wider variety of foods from the start. View a two week sample meal plan to get an idea of what your new low carb lifestyle could look like.