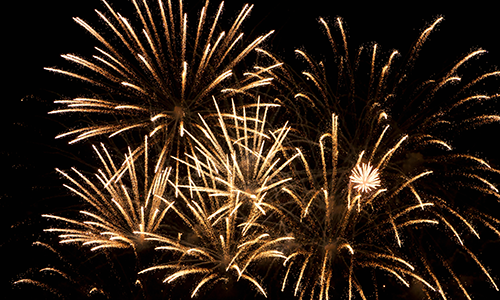 When it comes to starting a new year, everyone can use a little extra luck.
However, you don't need to leave the comfort of your kitchen to search for
pennies or shamrocks! The same lucky foods we mentioned in our post on
low carb New Year's appetizers can be incorporated into dozens of low
carb breakfast, lunch and dinner recipes that taste great all year round. Try
out the following low carb New Year's Day food ideas and start off the new year
with good luck, good health and great taste:

Breakfast:
Since pigs represent progress in many countries, why not start your mornings
off on an optimistic note by incorporating pork or ham into your meal? This
Ham and
Swiss Cheese Frittata
will definitely keep you full and satisfied until
lunch. Or for some additional luck, scramble an ample amount of green veggies
with eggs and ham or bacon since green is a traditional symbol of money.
Lunch:
The color green symbolizes wealth due to its association with money and long
noodles are a symbol of a long life. Put the two together, and you'll be sure
to have an extra lucky year! This low carb
Zucchini
Spaghetti
combines green veggies with a noodle shape for a light, low carb
lunch that will leave you feeling great. It's served with a lemon chive
dressing for a fresh, delicious flavor. If you're craving meat for lunch, grill
up some
burgers
and wrap them in lettuce for all the flavor, but none of the carbs!
Dinner:

For hearty dinners that will fill you up and help keep your diet on track, try
making traditionally lucky New Years dishes such as roast ham or roast pork.
This
Maple-Mustard
Glazed Baked Ham
is good for all phases of Atkins, and you'll have plenty
of leftovers for an easy lunch the following day. Or, try this delicious
Cranberry-Ginger
Pork Roast
served with a tasty black-eyed pea salad and traditional New
Year's
Southwestern
Cornbread
. A bowl of Spicy Collards
and Okra
is another easy side for just about any entrée.
Dessert:
Indulge in fortune-laden New Year's desserts by enjoying delights that are
round in shape. Circles represent coins, as well as the concept of coming full
circle, so make sure your sweet treats are as round as possible. Try
Peppermint
Chocolate Truffles
or Pinwheel Cookies
for double the luck—not only are they round, but they're baked into a swirled
design!
Endulge
Peanut Butter Cups
will mollify chocolate cravings whenever they hit, but
without the guilt!
You'll start the new year off on the right foot when you cook healthy,
traditional New Year's recipes. Try these easy meal ideas and explore the other
tasty low carb options found in our
recipe
database
.