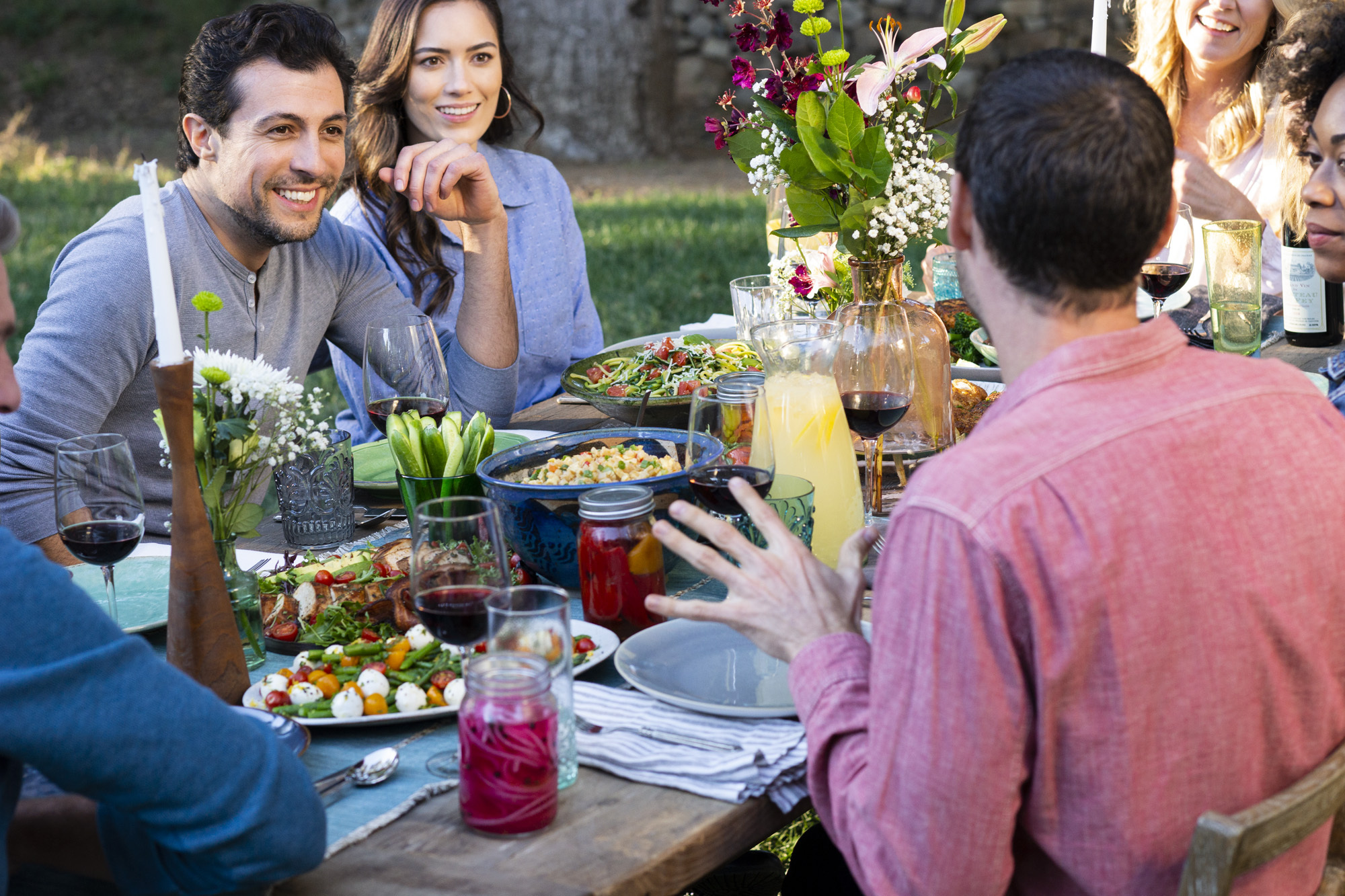 After the short days and long winter, it's time to bust out the grill and invite family and friends over for a Memorial Day cookout. There is no better way to celebrate the warm weather than with a few low carb Memorial Day recipes, but you don't have to stress on what to make; we have you covered! Check out these Memorial Day cookout ideas to give your guests great flavor while staying true to a low carb lifestyle: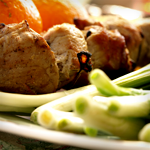 It's hard to think of many foods that feel more like summer than kebabs. These Chili-Beef Kebabs are easy to make and fun to eat. Not to mention, they are loaded with flavor. Your guests will be asking for more after they taste the spice combination of chili powder, cayenne pepper, garlic, and a little fresh parsley. The best thing about these kebabs is that you can have them no matter what phase of the Atkins diet you are in, and they only have 4.6g net carbs while packing 8g protein.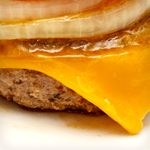 Cheddar Burger with Sautéed Mushrooms and Onions
How could you have a cookout without burgers? Especially a Cheddar Burger with Sautéed Mushrooms and Onions. This healthy Memorial Day recipe is terrific because it takes a combined 15 minutes of prep and cooking time, so you can always make more if people are still hungry. It's approved for all Atkins phases and contains 42.2g protein and 3.8g net carbs.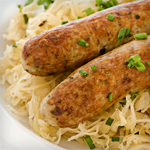 You didn't think we would give you Memorial Day cookout ideas without including sausage, did you? Approved for any phase of the Atkins diet, this classic Bratwurst with Sauerkraut recipe has 12g protein and less than 4g net carbs. The best part is that you only need two things: bratwurst and sauerkraut!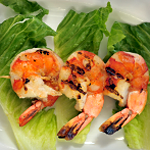 Garlic Shrimp with Avocado Dip
Food at a summer barbeque has to be packed with flavor, and that's exactly what this Garlic Shrimp with Avocado Dip recipe is all about. Your avocado dip will have a little bit of a kick to it with the addition of hot sauce or chopped jalapeño. The shrimp should be equally flavorful with the addition of cayenne pepper and garlic. This recipe can be eaten during any phase of the Atkins diet and only has 1.1g net carbs.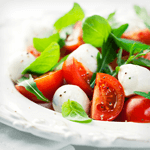 No Memorial Day food idea list would be complete without some sides. Nearly as important as the main dish, the sides help complete the meal. With this quick-to-prepare recipe, your guests can enjoy a fresh tomato, mozzarella, and basil salad. Our delicious Caprese Salad recipe contains 2.3g net carbs and 12.8g protein.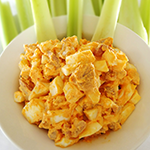 Another great compliment to any cookout is the Buffalo Chicken Egg Salad. Combining chicken, eggs, and hot buffalo sauce will spice things up for you and your guests. With only 1.1g netcarbs and 11g protein, this salad tastes amazing while helping you meet your low carb goals.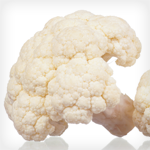 What's a cookout without some potato salad on the side? Our Cauliflower "Potato" Salad may not be what you expected, but it does the trick and tastes delicious! This easy Memorial Day recipe combines tender cauliflower with lemon juice, scallions or spring onions, jalapeño peppers, and fresh parsley. Each serving contains 3.4g net carbs.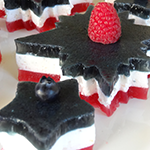 Red, White, and Blue Dessert Stars
Our Red, White, and Blue Dessert Stars will be the perfect treat to finish off your low carb holiday. The best part is you can make these three days before your party, and they'll still be fresh! Each serving contains 2.2g net carbs and 12g protein.
Now that you've got your Memorial Day food ideas, dust off the grill and invite some friends over for a tasty celebration. Don't forget to check out our other Atkins recipes to continue your low carb living.