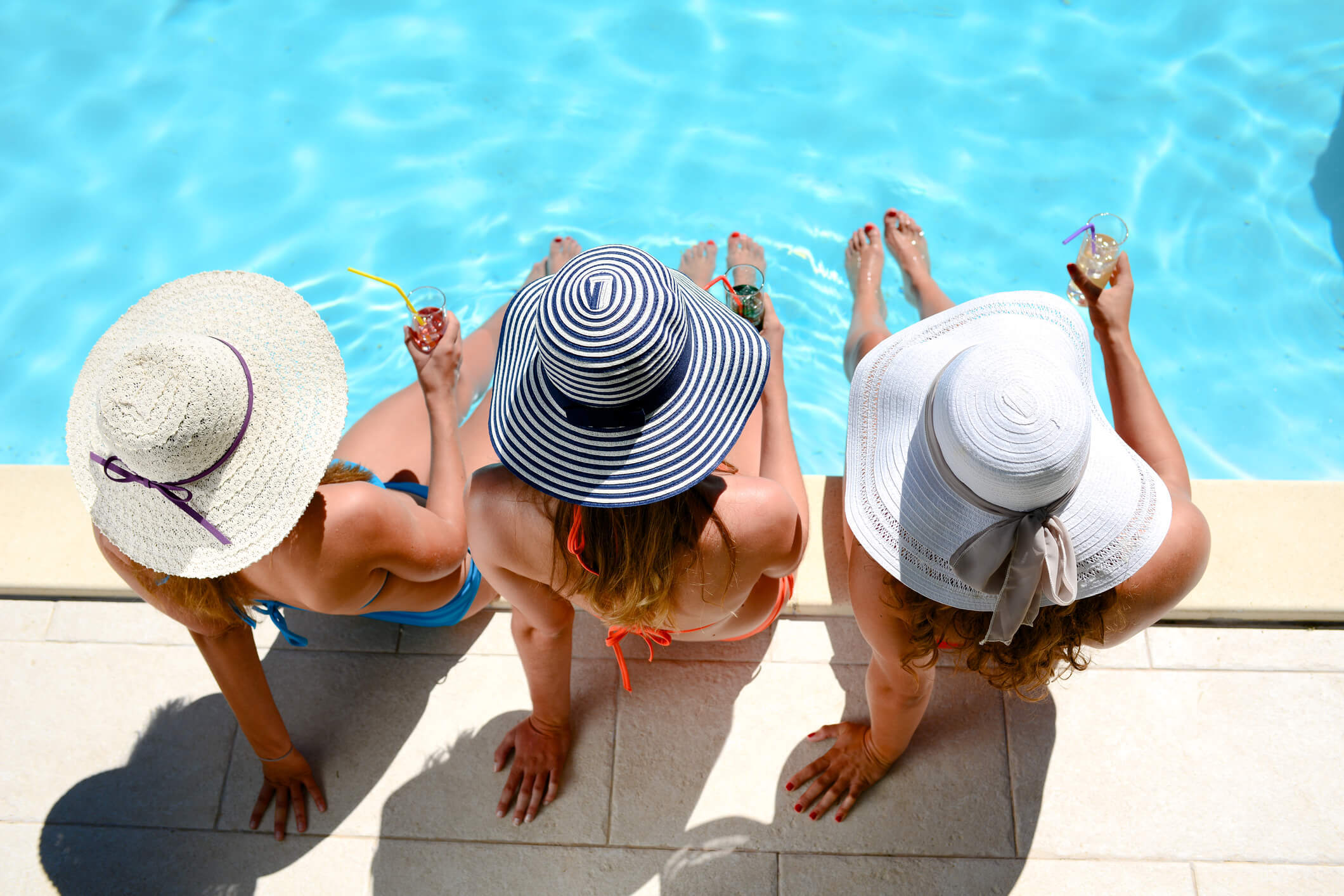 Keep the summer fun at an all-time high by hosting a pool party featuring low carb snacks. This is not only a fun way to get friends and family together, but also an opportunity to showcase some of the tasty recipes that come with living a low carb lifestyle. The trick with pool party snacks is keeping things on the lighter side; with the heat in mind, you don't want heavy foods sitting out. Bonus points if your snacks are refreshing and hydrating, too! Check out these seven low carb recipes for your next pool party or outdoor summer bash:
1. Zucchini Crisps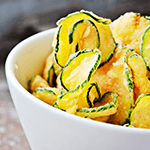 Chips are a solid go-to for pool party snacks, but for a low carb option that still packs a crunch, try making your own Zucchini Crisps. Season fresh zucchini slices with olive oil, salt, pepper, and parmesan, then bake for 10 minutes. Each serving contains 2.4g net carbs.
2. Summer Caprese Salad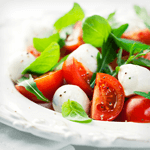 This fresh Caprese Salad recipe has a burst of refreshing flavor with an Italian garden party feel. To make this pool party snack, use small skewers and add tomato, mozzarella, and basil for a bite-sized low carb snack. Each serving contains 2.3g net carbs.
3. Garlic Ranch Dip and Vegetables
Just a quick blend of ingredients, and you've got yourself a low carb snack hit: Garlic Ranch Dip. Not only will everyone be asking you for the recipe, but it's super easy to make and goes great with fresh cut veggies. Each serving contains 0.9g net carbs.
4. Sweet Peaches with Prosciutto
When thinking of pool party food ideas for adults, consider unexpected fresh flavor combinations like Peachy Prosciutto Bites. The sweet peaches, salty prosciutto, and cinnamon-spiced cream cheese and almond mixture are simply delicious. Each serving contains 4.5g net carbs.
5. Cucumber Topped with Hummus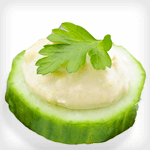 Light and refreshing, these sliced Cucumber and Hummus Bites are a great and easy appetizer to add to the menu at your next pool party. On hot summer days, the hydrating properties of cucumber makes it a healthy choice. Each serving contains 9.3g net carbs.
6. Homemade Firecracker Popsicles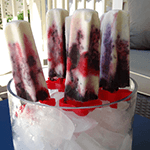 Summer fun in the sun calls for Firecracker Popsicles made with fresh fruits. You can make this recipe the night before your pool party using a popsicle mold, layering in puréed blueberries and raspberries with a coconut milk mixture. Each serving contains 5g net carbs.
7. Pina Colada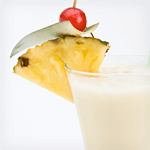 Even with all these tasty low carb pool snacks, there's one thing still missing: a tropical drink in hand. Mix up this low carb Pina Colada recipe using pineapple, vanilla whey protein, sugar free vanilla syrup, and ice cubes. Each serving contains 3.1g net carbs.
Sticking to your low carb goals during the summer is easy with the help of our endless recipe ideas. Kick start your low carb journey when you join Atkins today.