Vegan "Turkey," "Monterey Jack" and Asparagus Roll-Ups Recipe
---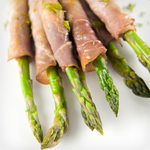 8.1g
Net Carbs
Prep Time: 5 Minutes
Style:American
Cook Time: 0 Minutes
Phase: Phase 2
Difficulty: Moderate
* Any adjustments made to the serving values will only update the ingredients of that recipe and not change the directions.

How to Calculate Atkins Net Carbs
How to Calculate Atkins Net Carbs
Atkins Net Carbs = Total Carbohydrates – Fiber – Sugar Alcohols/Glycerin (if applicable)
×
---
INGREDIENTS
4 spear, medium (5-1/4" to 7" long) Asparagus

2 oz Vegan Gourmet Cheese Alternative Monterey Jack

1 serving Meatless Deli Turkey
DIRECTIONS
Layer 1 slice "Monterey Jack" cheese substitute over a slice of "turkey". 
Place 1 asparagus spear at one end and roll-up.  Pin with a toothpick if desired.
Repeat with remaining ingredients.
Cooking Tip
Whether you're feeding a family or cooking for one, you can update the serving settings above to reveal the required amount of ingredients.
Featured Low Carb Recipes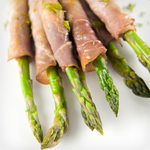 Vegan "Turkey," "Monterey Jack" and Asparagus Roll-Ups