Pomegranate, Pecan and Parsley Salad Recipe
---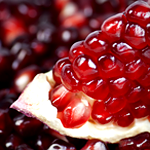 8.4g
Net Carbs
Prep Time: 25 Minutes
Style:Other
Cook Time: 8 Minutes
Phase: Phase 2
Difficulty: Difficult
* Any adjustments made to the serving values will only update the ingredients of that recipe and not change the directions.

How to Calculate Atkins Net Carbs
How to Calculate Atkins Net Carbs
Atkins Net Carbs = Total Carbohydrates – Fiber – Sugar Alcohols/Glycerin (if applicable)
×
---
INGREDIENTS
1 cup, halves Pecan Nuts

2 cup Parsley

6 cup Spring Mix Salad

2 pomegranate (3-3/8" dia) Pomegranates

3 tbsp Reserva Sherry Vinegar

3 tsp Dijon Mustard

0 1/4 tsp Black Pepper

1 tsp Salt

9 tbsp Light Olive Oil
DIRECTIONS
Preheat over to 350°F.
Toast pecans in an even layer on a cookie sheet for 8 minutes. Cool, coarsely chop the pecans and set aside. Seed the pomegranates and set seed aside.
In a large bowl, toss parsley and salad greens together. Sprinkle pecans and pomegranate seeds over greens.
In a small bowl, mix vinegar, mustard, salt and pepper together. Slowly add oil and whisk until combined.
Serve salad with dressing on the side.
Cooking Tip
Feel free to swap in your favorite lettuce for this recipe, as net carb change will likely be minimal.