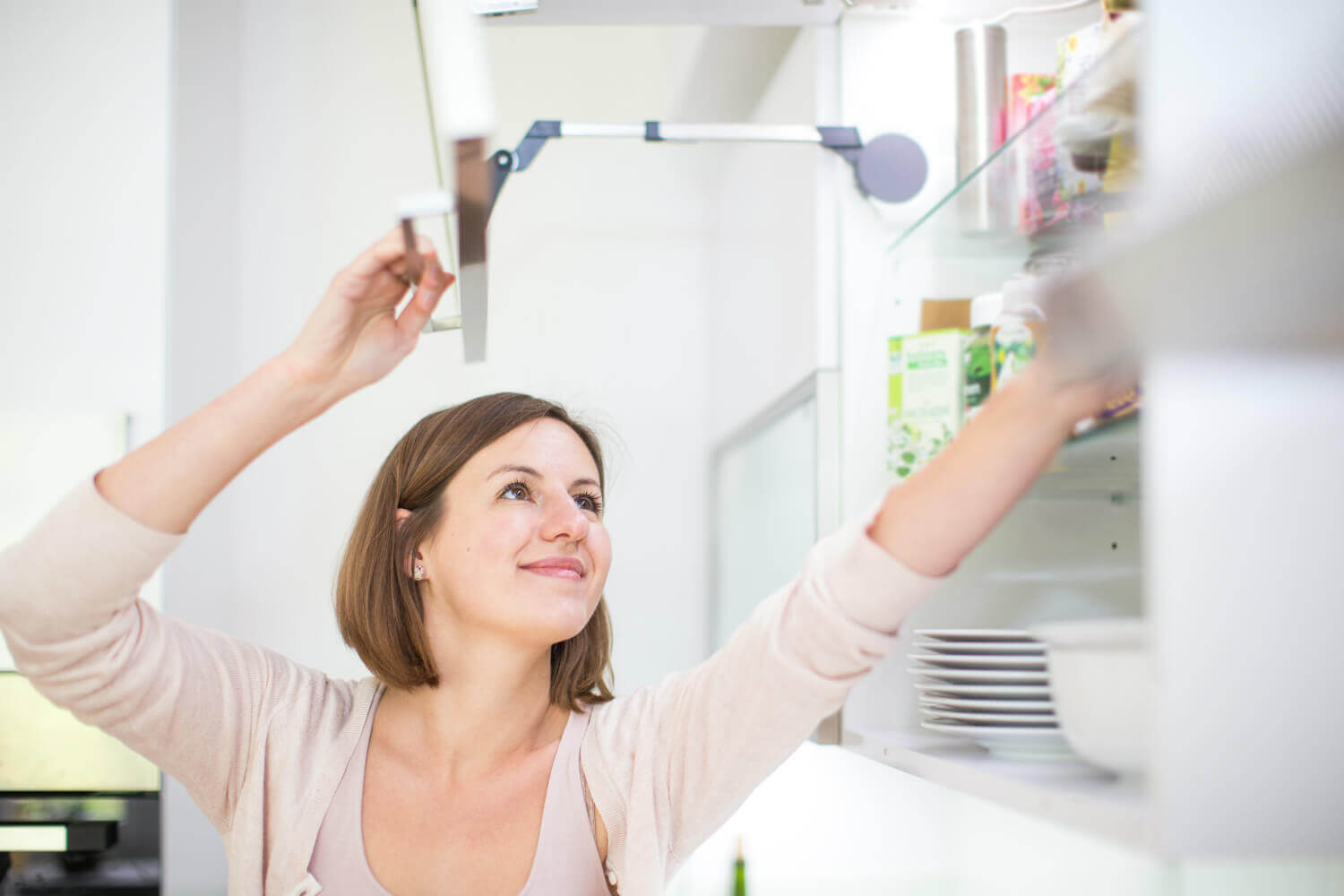 When it comes to healthy spring cleaning, it's all about dusting away the obstacles that are in your way to reaching your goals. From decluttering your household and refrigerator to rejuvenating your mind and menu choices, spring cleaning comes in many forms to promote healthy living for a bright, fresh season ahead. It's time to roll up your sleeves, put your best self forward, and learn four ways to inspire healthy living this spring.
1. Refrigerator Clean Out
Your kitchen is the most important part of your house when it comes to staying on track to achieve weight loss goals, so a good refrigerator cleaning is essential this spring. First, grab a garbage bag and take a hard look at your refrigerator and pantry, tossing anything that's expired or just looks questionable. This is also a good time to get rid of:
Freezer-burned veggies and meats.

Spices and herbs that have lost their color or smell.

Any other temptations that are not Atkins-friendly.
Once you've cleared the shelves, wipe everything down and arrange the foods you have left by type.
2. Refresh Your Diet
Once you've completed your refrigerator clean out, it's time to restock with fresh spring foods. Make a list of everything you will need at the store, depending on which Atkins Phase you are in. Once you're done shopping, arrange your food so that it's easily accessible, as this can help you make smarter choices when the food cravings hit. Some organization ideas include:
Wash and cut up all your vegetables and put them in clear plastic or glass containers. That way your fresh food choices are front and center instead of wilting away in a vegetable drawer.

If you bought meat in bulk, portion it out into zip-top, freezer-safe plastic bags so that defrosting a portion or two is also a fast option.

Keep some hard-boiled eggs handy, either to eat as-is, make egg salad or deviled eggs, or garnish with cooked spinach.

Pre-measure snacks and keep them in a handy place in the refrigerator so you can grab them quickly and you won't be tempted to eat the whole package or jar.
3. Healthy Menu Ideas
To simplify shopping and cooking, it's always a good idea to plan out a week's worth of meals and snacks in advance. One way to do this is to take some time each Sunday to write down your menu for the week. Do it after you've had a meal, too, so you aren't hungry when you plan. Consider at least three or four main dishes that you can double, and then you can freeze the other half for another meal. We recommend trying delicious spring recipes like Grilled Chicken with Peach Salsa or Garlic Shrimp with Avocado Dip. For more healthy spring recipes and low carb inspiration, see our recipes.
4. Rejuvenate Your Mind
Giving yourself a fresh start is just as much an emotional and mental challenge as it is a physical one. Decluttering your mind and getting rid of unhealthy habits are key to maintaining the good that comes from refrigerator clean out and new spring menu ideas. Just remember that these steps are not a quick fix. This is a lifestyle change that can lead to not only your health goals, but also a refreshed, rejuvenated you.
These health tips for spring can help you feel your best in both body and mind. Learn more ways to live a healthy lifestyle and get support every step of the way when you start your Atkins journey.