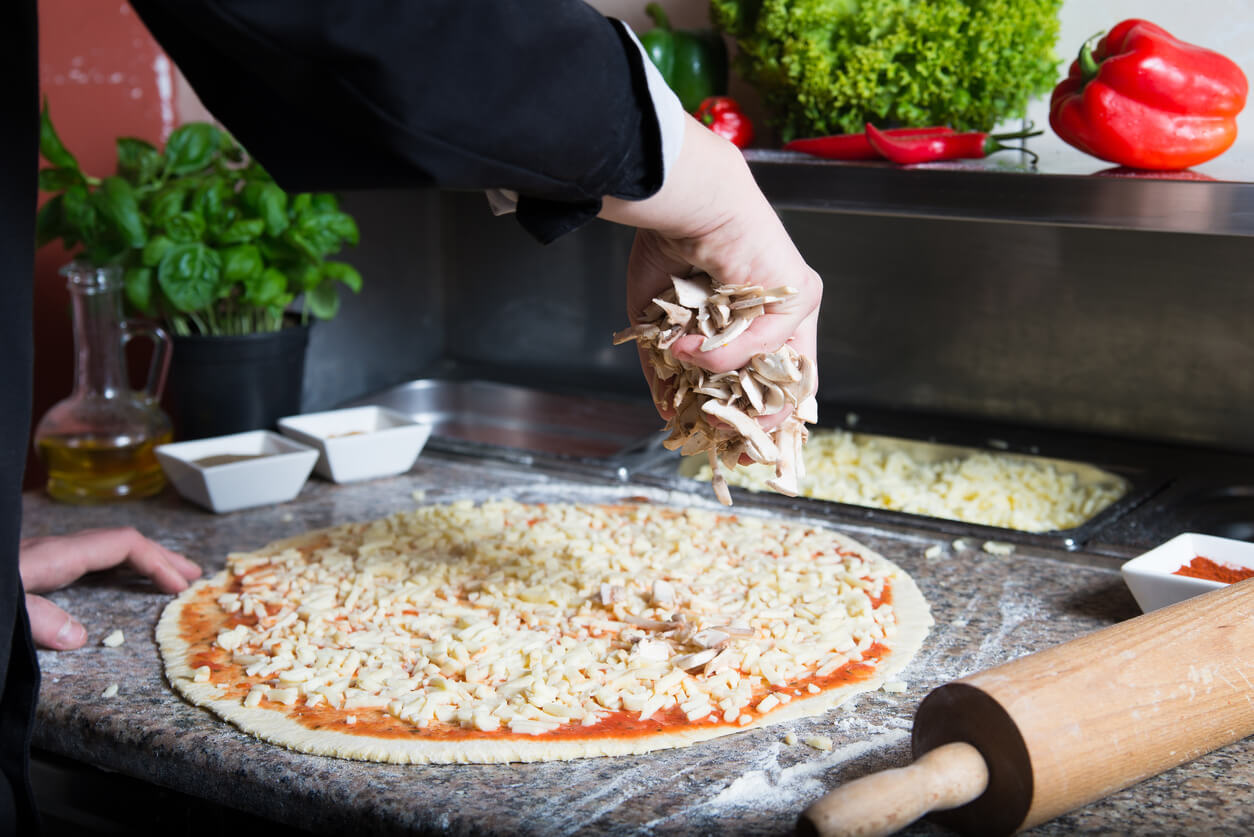 Invite your friends over and get your low carb pizza on for National Pizza Day. Even when you're on Atkins, you can still enjoy the foods you love by simply substituting ingredients. So let's toss some dough and grab a tasty slice with our favorite recipes below.
Making Low Carb Pizza Crust

Almond and Parmesan Pizza Crust
This low carb pizza crust recipe is perfect for everyday pies. It's an easy mix of egg, water, extra virgin olive oil, almond flour, parmesan cheese, baking powder, and spices. All you have to do is pre-bake the crust and then top it off with your favorite sauces, cheeses, meats, or veggies before cooking. Each serving contains 7.2g protein, 14.3g fat, 2.6g fiber, 167 calories, and 2.6g net carbs.

Almond Thin and Crispy Pizza Crust
When you're in the mood for something crispy, here's your perfect thin crust solution. This nutty and flavorful crust is made from almond meal flour, and a combination of spices adds some extra zest. Each serving of our almond crust recipe crust contains 5.5g protein, 13.8g fat, 3.9g fiber, 172 calories, and 6.2g net carbs.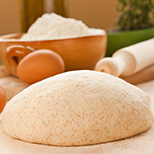 Flax Meal Pizza Crust
Its chewy, bread-like texture makes this a delicious low carb pizza crust option for National Pizza Day. Made from 100% whole ground golden flaxseed meal and eggs, this dough is easy to whip up, pre-bake, and cover with all your favorite toppings. Each serving of flax meal pizza crust contains 6.9g protein, 13.8g fat, 6.6g fiber, 164 calories, and only 0.5g net carbs.
Low Carb Pizza Recipes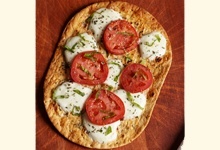 Tomato-Basil Thin-Crust Flatout Pizza
This tomato-basil flatbread is flat out delicious. A fresh trio of tomato, basil, and fresh mozzarella is the perfect combination for this Mediterranean-inspired recipe. Each serving contains 28.7g protein, 28.5g fat, 11.3g fiber, 427 calories, and 11.8g of net carbs.
Portobello Mushroom Pizza
No pizza crust, no problem. Try this low carb pizza recipe baked on a portobello mushroom cap and topped with tomato sauce and cheese. Each serving contains 5.1g protein, 4g fat, 1.3g fiber, 69 calories, and 3.1g net carbs.
Don't have time to cook? You can still enjoy National Pizza Day with tasty and convenient Atkins Frozen Pizzas.
For more creative meal ideas, browse ourrecipe library or exchange ideas with our low carb community by registering for Atkins.