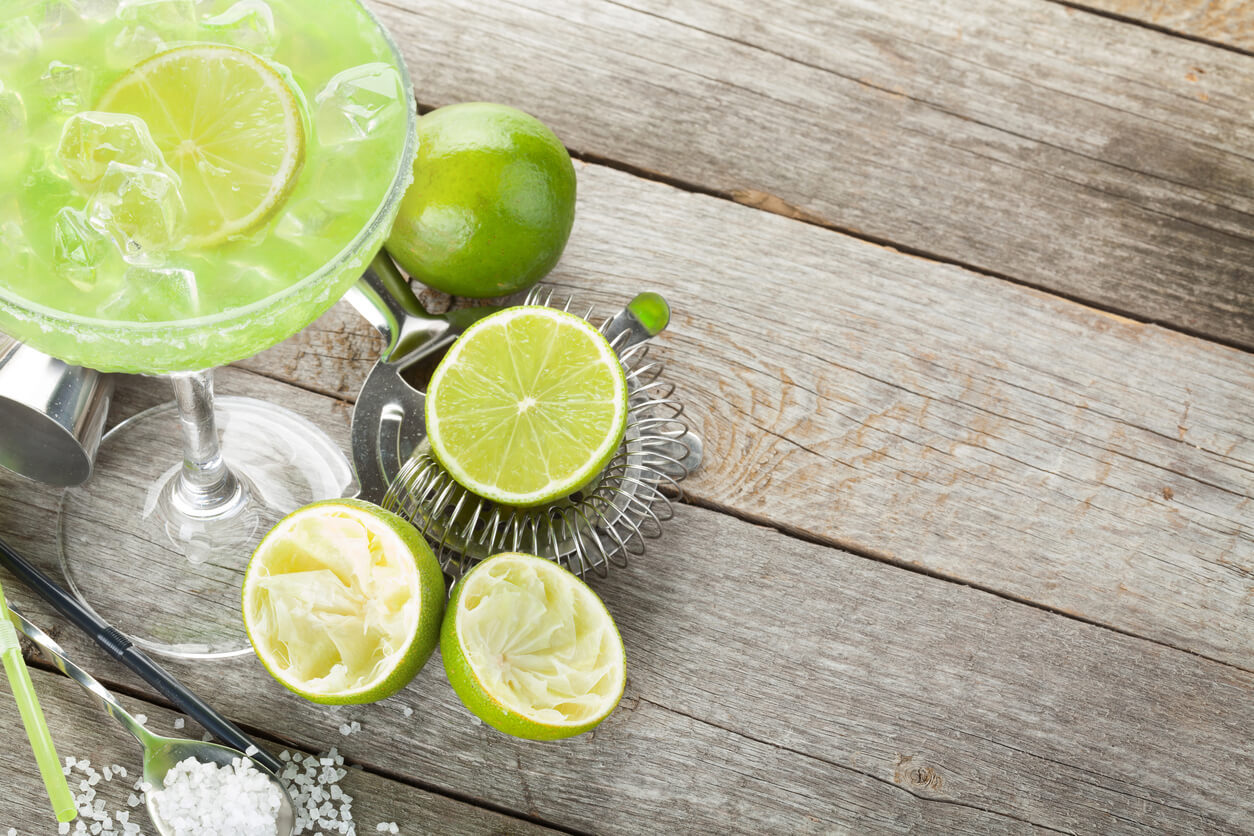 This National Margarita Day, raise a glass to good health, good friends, and a low carb lifestyle. After all, when low carb margaritas are on the menu, that's something to celebrate! Enjoy the day and relax with a freshly mixed drink, or call up some friends and make it a fiesta. By substituting just a few ingredients, you can still enjoy a tasty low carb margarita with these three recipes:
1. Margarita
Mix up this classic for National Margarita Day and enjoy it blended with ice or on the rocks. Combine tequila, fresh lime juice, and just a teaspoon of sugar substitute before either blending with ice or mixing in a shaker. Don't forget to garnish with salt on the rim and a lime wedge! One drink contains 0.1g protein, 0g fat, 0.1g fiber, 106 calories, and 2.5g net carbs.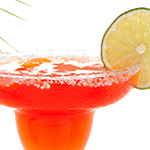 For a twist on the classic, try a strawberry margarita made with juicy large strawberries, fresh lime juice, sugar free sweetener, tequila, and club soda. Each sip of this low carb margarita is a burst of sweet-and-sour goodness. One drink contains 0.3g protein, 0.1g fat, 0.8g fiber, 83 calories, and 3.9 net carbs.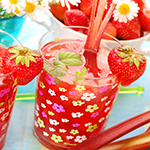 This fruity and refreshing low carb margarita is too good not to share. First, you'll have to make your own tasty Atkins Strawberry Rhubarb Sauce by cooking fresh rhubarb, strawberries, water, and xylitol. Then you'll want to combine the sauce with fresh lime juice, sugar substitute, and tequila in a blender. Pour the mixture over ice and top with club soda, or just put it all in the blender and enjoy a frozen margarita treat. One drink contains 0.4g protein, 0.1g fat, 3.4g fiber, 86 calories, and 3.3g net carbs.
Looking to add a low carb meal or snack to this National Margarita Day fiesta? Browse our Atkins Recipes to find the perfect pairing.